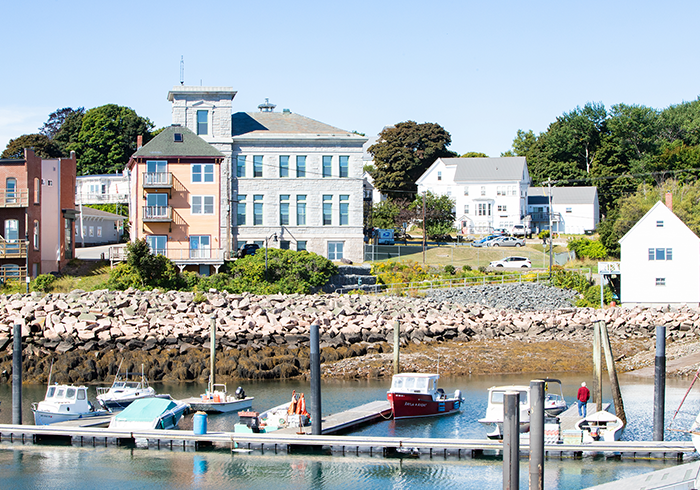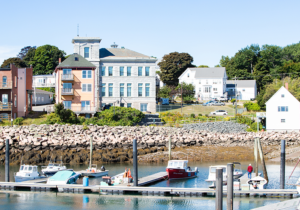 In addition to our key policy priorities, we're always keeping our eye on a wide array of issues impacting Maine's island and coastal communities. Other policy and related issues that we are watching include:
Lobster regulations related to right whale protection. Proposed measures to protect right whales are being debated by regulators, industry stakeholders, scientists and environmental advocates.  In October 2022 Island Institute submitted testimony to the National Marine Fisheries Service and our blog on the topic can be found here
National Telecommunications and Information Administration (NTIA) broadband funding: Maine applied for a $28M grant from the federal government to support building broadband infrastructure to nearly 15,000 Maine homes in 24 communities, including the Blue Hill Peninsula, Isle au Haut, Jefferson, Sommerville, Washington, and portions of Franklin County. This was one of 230 applications in a highly competitive round of funding.
Congressional Funding for the Energy Transitions Initiative Partnership Project (ETIPP): Additional funding for ETIPP was included in the next appropriations bill. If the Energy and Water appropriations bill passes on its own or part of a larger omnibus package, this program will likely see an increase in funds. Funds from this program are helping Island Institute staff support work in Eastport and Islesboro.
Maine Climate Corps: The results of study to establish the Maine Climate Corps are available and will be shared with the State's Environment and Natural Resources committee this winter.
Participation in Remote Meetings: We continue to follow the implementation of the State's new remote meeting law continues. In a December subcommittee meeting, the State's Right to Know Advisory Committee considered some suggested language changes.
Housing and Land Use/Zoning Study Commission: A legislative study commission wrapped up work in December and is making a series of recommendations about changes to land use and zoning policies that could help create more housing for working Mainers. A range of changes to State policy changes including allowing accessory dwelling units as a right and removing single family zoning are likely to be considered as well as how perspective the State should be and what support or incentives the State can provide to help communities adopt recommended policies.