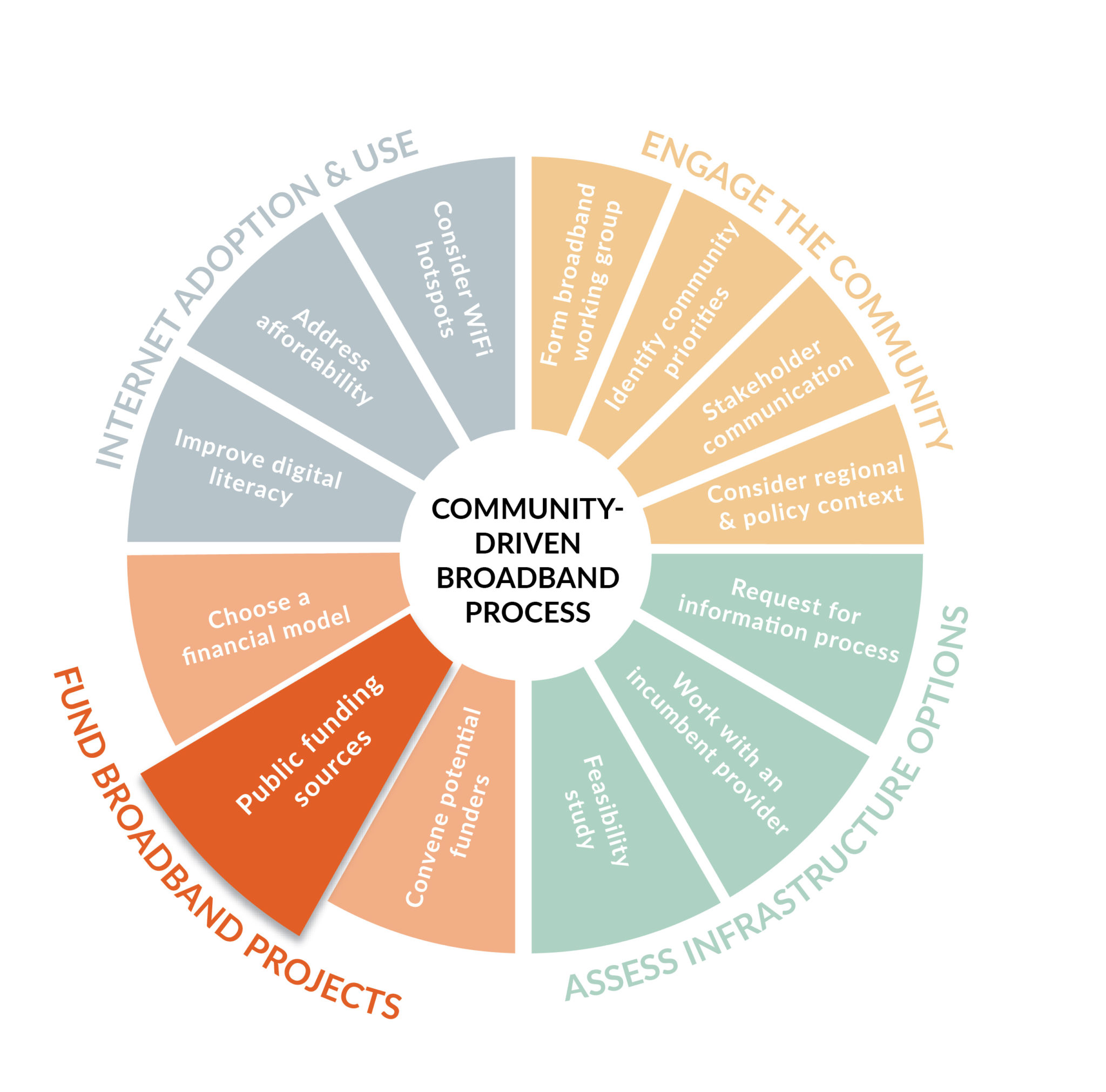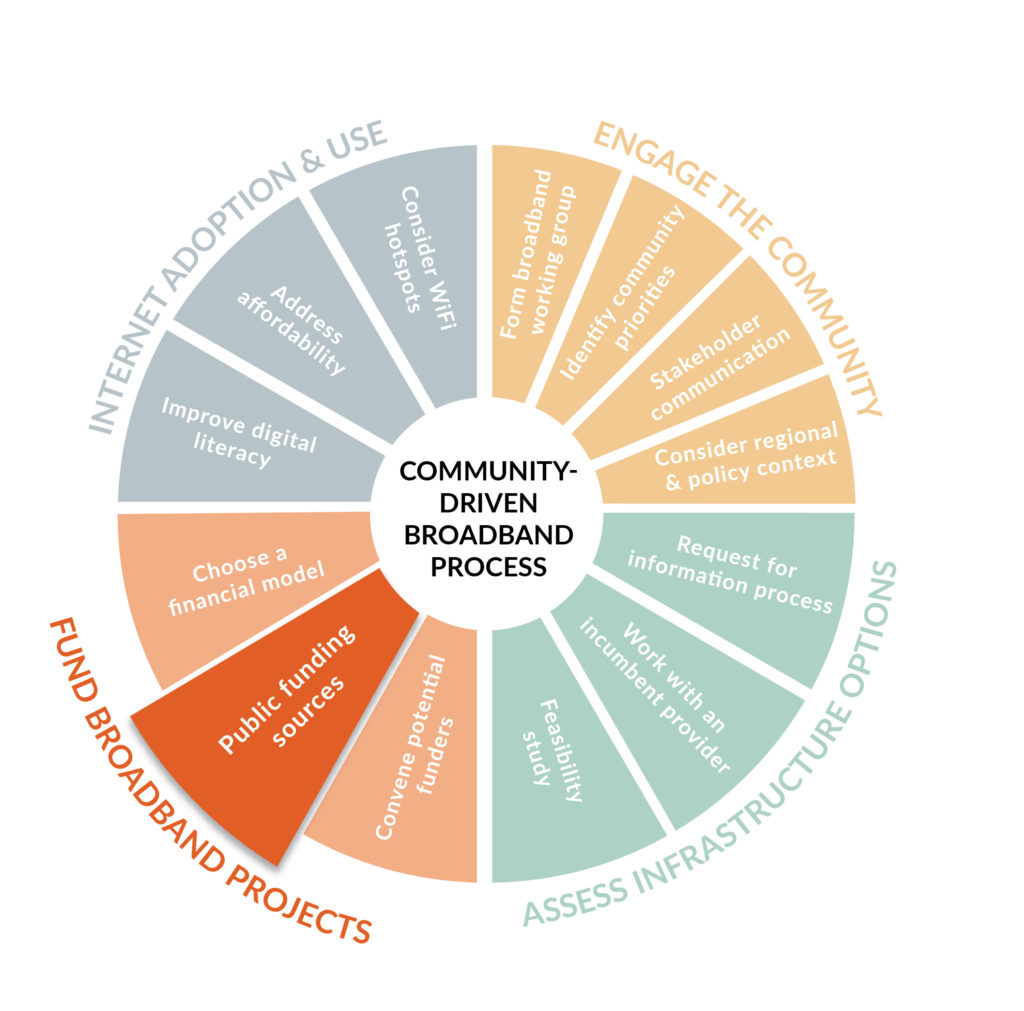 To help fund broadband projects, the ConnectME Authority awards grant funding to Maine communities. ConnectME offers planning grants for designing projects and infrastructure grants for construction. The Diamond Cove Association on Great Diamond Island partnered with an internet service provider to obtain an infrastructure grant. Visit the ConnectME website for more information.
IMPLEMENTATION STEPS
Determine eligibility, and application requirements that can change yearly, by exploring the ConnectME website. Their staff can also assist with this.
Communicate with an internet service provider who will be applying for the grant with the community. Further review how to start the grant process.
Complete the application and evaluate its strength, before submitting it.
Continue working with internet service provider to ensure reporting forms are submitted to ConnectME.
Q&A WITH DIAMOND COVE INTERNET PROJECT LEADER MATT HOFFNER
How did your community approach the problem of poor internet service?
The Diamond Cove Association saw that we couldn't get renters because of the lack of internet, and a doctor also couldn't get video conferencing to work, so he had to travel back to Boston. We wanted to attract and keep residents and visitors on the island longer, so the Association wanted to address this problem for its members.
What requirements did you set for a broadband solution?
We wanted to supply a range of choices of internet speed for Association members, in order to support businesses and professionals working from home, and for a restaurant, general store, and inn on the island. The options had to be cheaper than $100,000. Our current internet service provider quoted an upgrade cost of over $100,000. Another potential internet service provider also quoted $100,000 for on-island infrastructure but not including the fiber that would have had to be run from mainland.
What was it like applying for the ConnectME grant?
The great thing about the infrastructure grant was that it made a broadband solution affordable for the Association. Once we found an internet service provider to partner with, applying for the grant is what took the most time. After discovering that wireless technology would work for us, and we wouldn't have to pay for new fiber to be run from the mainland, we were able to move forward with our relationship with the internet service provider. Internet service providers do much of the application process for ConnectME infrastructure grants. With the grant, the Association only had to raise less than half the cost of the project!
CHALLENGES
Current funding available for infrastructure grants has not met all communities' needs. Communicate with ConnectME staff and your internet service provider partner early and often to help ensure a very competitive application.
To date, infrastructure grants have required substantial funding matches. Be sure to collaborate with other community members and partners to explore all possibilities for matching funds required.
RESULTS
With an internet service provider partner, and a ConnectME infrastructure grant covering just over 50% of the cost of the project, the Diamond Cove Association needed to raise just $35,000 to build a whole new internet network.
Diamond Cove residents now experience ten times the internet speed, and much better reliability, than had previously.
Originally published February 2017