All rural areas face some level of remoteness, but Alaska's experience of remote greatly differs from that of Maine, Vermont, or New Hampshire. Many Alaskan villages are accessible only by plane or boat which often makes transport remarkably expensive, adding costs to goods and services including heating fuel, weatherization materials, and contractors. As a result, Alaskan villages experience some of the most acute energy efficiency challenges in the U.S., requiring efficiency project implementers to use creative solutions to address these barriers. Energy Wise, an initiative run by RurAL CAP (Rural Alaska Community Action Program) from 2011 to 2013, is an example of how to tackle the challenges of remoteness by addressing the high cost and difficulty of transporting contractors, equipment, and supplies.
HOW IT WORKS
Energy Wise addressed the problem of remoteness by recruiting volunteers from rural villages, flying them to the closest population hub, and training them in energy efficiency work. The trainees became the trainers when they returned to their villages. They hired local workers to join the weatherization team and trained them. Following an outreach campaign, which usually included an energy fair, the teams would complete as much weatherization work in their villages as possible. Volunteers also shared energy conservation techniques—such as installing LED lightbulbs and cleaning refrigerator coils—with participants as they conducted their home energy assessments, empowering residents to maximize their energy savings beyond the crew's visit.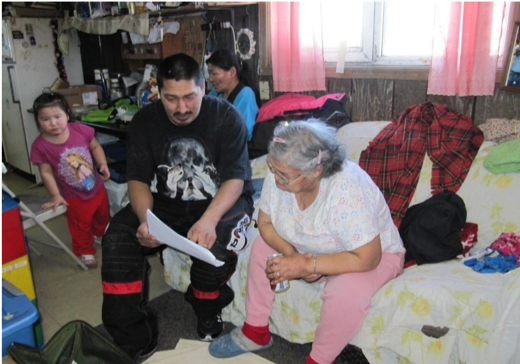 IMPLEMENTATION
RurAL CAP prioritized villages which had not been recently served by other weatherization programs. They started by building relationships with local government officials and then collaborated to review plans and confirm interest in participation. Project partners met with residents to assess their needs.
The local crew leader was identified and traveled to a city or hub community where they participated in a training program with other crew leaders. Through the program, crew leaders built a network of support and gained professional training and certification. After the training program, the crew leader returned to his or her village to hire a local crew, and the crew was trained within the village. A RurAL CAP project coordinator helped prepare the crew to conduct weatherization visits.
Communities hosted energy fairs using the "Booth in a Bucket" model developed by RurAL CAP and the Alaska Energy Authority to build interest within the villages and to educate homeowners on the benefits of energy efficiency. Supply lists were compiled and vendors submitted bids. The supplies were shipped to RurAL CAP's office and were consolidated to make for easier delivery to villages. Once the supplies had arrived, the crew performed the weatherization work in the village, aiming for 100% participation.
"(The energy efficiency) teams would split up and go door to door hitting as many of the homes in the community as time and money allowed doing a light energy assessment and light energy improvements as well. Some of those improvements would have been changing out light bulbs installing a programmable thermostat… sealing windows. Really low hanging fruit, but it made a difference."

KATIE CONWAY
ALASKA ENERGY AUTHORITY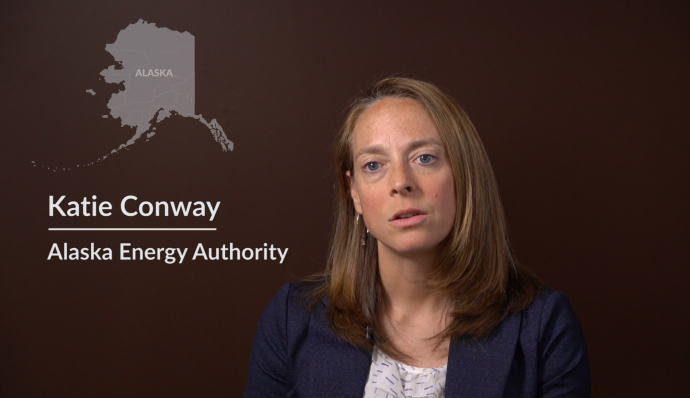 CHALLENGES
Energy efficiency is just one of many household challenges facing residents of remote Alaskan villages. Weatherization outreach efforts must take these other challenges into account, and help residents understand how it's possible to make improvements that will provide long-term benefits while simultaneously addressing other short-term needs.
OUTCOMES
Six communities and 589 homes were served in the 2011-12 fiscal year.
Five communities and 492 homes were served in the 2012-13 fiscal year.
70 local individuals were trained in energy efficiency work.
On average, the participants saved $240 a year on their energy bills.
RESOURCES
Originally Published November 2018