Many elderly islanders eventually must move out of their homes and live with family or in an assisted living facility. If there is no such facility on their home island, they must move away from family, friends, and lifelong familiarity of their small island community.
Residential care facilities already operate on Vinalhaven, Chebeague, and Islesboro, and North Haven will soon join them. Though these homes serve a small number of residents on each island, they fill a crucial niche in the island community. Many islanders who would otherwise be forced to move to the mainland are able to stay in their home communities, surrounded by family and friends. Boardman Cottage on Islesboro is the residential portion of the Beacon Project, the center for eldercare on the island.
HOW IT WORKS
When it was built in 2005, Boardman Cottage had six beds, and they've recently added two more. In addition to regular resident care, they offer respite care, hospice care, and short term stays if space is available.
IMPLEMENTATION STEPS
Identify administrative staff, a fundraising team, and a board of directors. You'll need strong leadership.
Conduct one-on-one surveys with potential residents. This is helpful when figuring out how many beds to create, and is also a good way to tell potential residents about the benefits and exciting prospect of the new facility without obviously trying to sell them something.
Figure out size and type of facility. Adult family care home? There are guidelines around the level of care and number of beds.
Get licensed
Find staff
Fundraise to subsidize prices and reach low-income clients
Contruct or renovate facility
Begin move-ins. Don't expect everyone to knock down the doors at once. Although Boardman has been full for a while, the first residents moved in over many months.
Q & A WITH MAURA MICHAEL, ADMINISTRATOR AT BOARDMAN COTTAGE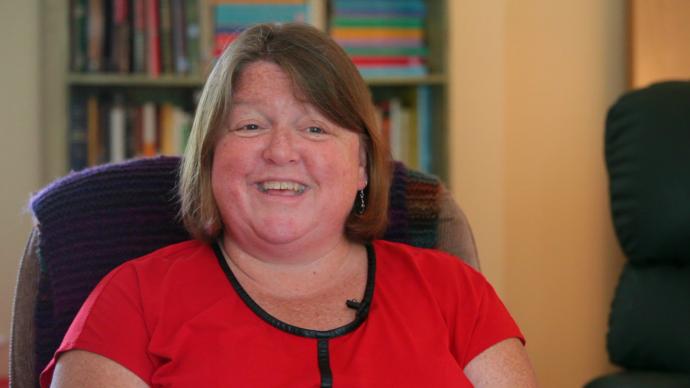 What has changed since Boardman Cottage opened?

With six beds and taking MaineCare, we had a deficit, so we added two more beds to try to bring in more income. The state changed the rules, so you can still be an adult family care home and have eight beds (the other models have cost reimbursement and a lot of paperwork), so we got to keep the same title, have eight beds, and hopefully increase the bottom line.
How much do you get from MaineCare?

MaineCare gives you $30/day for room and board for all residents, regardless of care level. If someone needs minimal help besides, you receive another $20/day, and up from there. However, they cap that additional funding at $70/day for any level of care, so the maximum funding is $100/day. The private pay rate is $180/day, so that's where we break even. Other facilities that use cost reimbursement can get $130-$150/ day from MaineCare, but it's considerably more paperwork. The facilities on Chebeague and Vinalhaven are private nonmedical institutions, not adult family care homes. They also receive funding from MaineCare, but use cost reimbursement instead. They get reimbursed annually for their overall resident group, not for individuals.
How many staff do you have?

We have three full-time and ten part-time. One of the challenges of being on the island is that everyone has another job, which usually takes priority over us. We're only required to have one staff person per 12 residents, but we usually run with two people on during the day and an awake person overnight. We need more staff if we have to take someone to the doctor, on or off the island. The staff, unlike an assisted living home, do everything — the cooking, the personal care, the laundry, and the housekeeping. They have a lot of roles.
Do you have staff live on the island?

A lot of them do, but we've had to pull staff from away, which is more expensive due to ferry tickets and parking. They can stay in the apartment upstairs [at Boardman Cottage], but transportation is an issue.
What would you do differently if starting from scratch?
It would be great to have more input into the design, in terms of closet size, room size, lower windows, outlets up higher. Little things you don't think about — like the towel rack in the bathroom should actually be a grab bar. We have a wonderful whirlpool bathtub, but no one can get into it. You have to think of practicality.
What works well around here?

I like our staff-to-resident ratio. They get to sit at the table, eat together, and play Scrabble. The staff really get to know the residents. They'll come on their day off and take someone to the rummage sale, or be at the library and grab a large print book for a resident. I like the feeling that you get when you come in. It's a homey atmosphere.
Any success stories?

A lot of our success stories deal with hospice. We had an in-home client who was really failing fast. We were full here, so she moved on the mainland, but she was born and raised here. Then one of our residents went home for a little while, so we were able to bring her in and hospice on the island with everyone here. We could bring families here to spend the night. People feel comfortable here.
CHALLENGES
Finding staff. Turnover in direct care positions is extremely high, and island communities can quickly become tapped dry. Boardman has started hiring part-time staff from off-island, adding costs for ferry tickets and parking. Some island staff employed in the winter depart in the summer for higher-paying caretaking, cleaning, or fishing jobs. Boardman has had some success hiring college students who have returned to the island for the summer break.
Filling the funding gap. Fundraising $100k per year is no small feat. The Beacon Project raises money through fundraising events, individual donations, furniture sales, and other odds and ends.
Maintaining program integrity. With a changing board and tight finances, it's easy to lose sight of the mission of the program.
OUTCOMES / RESULTS
No elder wants to move out of their home until they're practically forced. However, Boardman Cottage is doing well. They recently expanded from six to eight beds, and have six people on the waiting list. They fundraise another $100k per year, mostly to make up for lost revenue due to low reimbursements from residents relying on MaineCare. It's never easy, but their staff and residents are content. Most importantly, elders from Islesboro are able to stay on the island as they grow old.
SIMILAR PROJECTS
The eight-bed Ivan Calderwood Homestead operates on Vinalhaven Island, and the seven-bed Island Commons on Chebeague. North Haven Island's Southern Harbor Eldercare Services will soon open an adult family care home. On the mainland, ElderCare Network of Lincoln County runs seven small eldercare homes.
ADDITIONAL RESOURCES
Originally Published March 2016