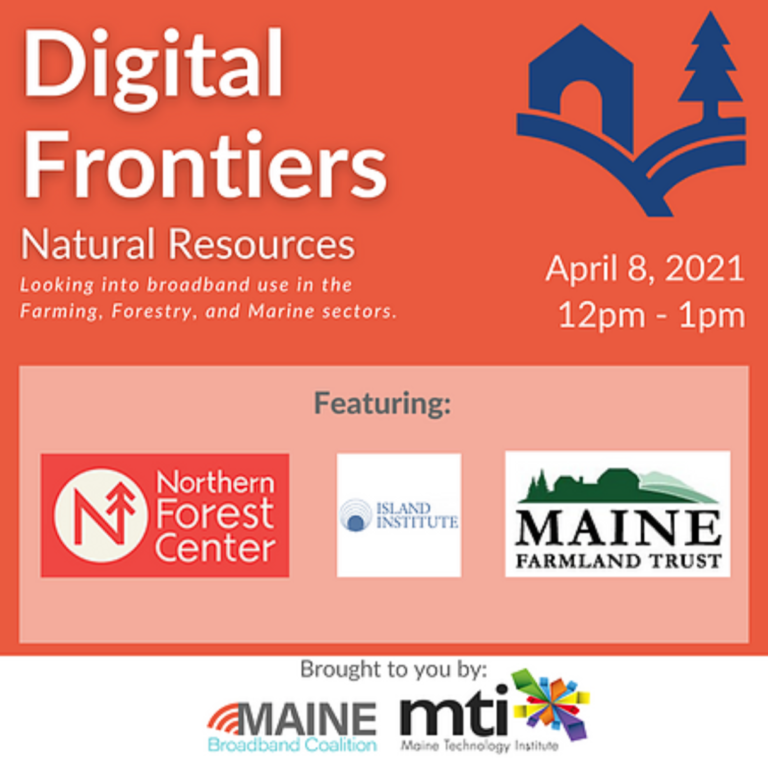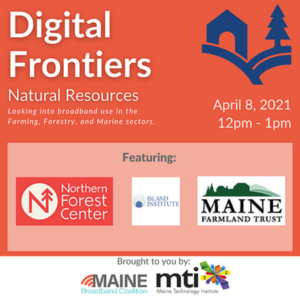 Join the Maine Broadband Coalition for the third installment of Digital Frontiers! This month's topic is Natural Resources, looking into broadband use in the Farming, Forestry, and Marine sectors.
Speakers feature:
Alex Ingraham, President of Pingree Associates
Rommy Haines, Former Director of the Maine Farm Bureau
Boe Marsh, CEO of Aquaculture and AQ Innovation at Community Shellfish LLC
Jonathan Poole, Large Business Development Manager at DECD
Support provided by the Island Institute, Northern Forest Center, and Maine Farmland Trust.