QUICK FACTS
Cranberry Isles is made up of five islands:
Great Cranberry Island, Little Cranberry Island (Islesford), Sutton Island, Baker Island and Bear Island. There are year-round communities on Great Cranberry and Islesford. The five islands have a combined total of, 2,045 acres or about 3.2 square miles. Wild low bush cranberries grow on the islands, giving the archipelago its name.
COMMUNITY HIGHLIGHTS
Cranberry General Store
Cranberry House
Great Cranberry Community Center
Great Cranberry Congregational
Church Great Cranberry Historical
Society Great Cranberry Island Library
Longfellow School
Preble Cove Hiking Trails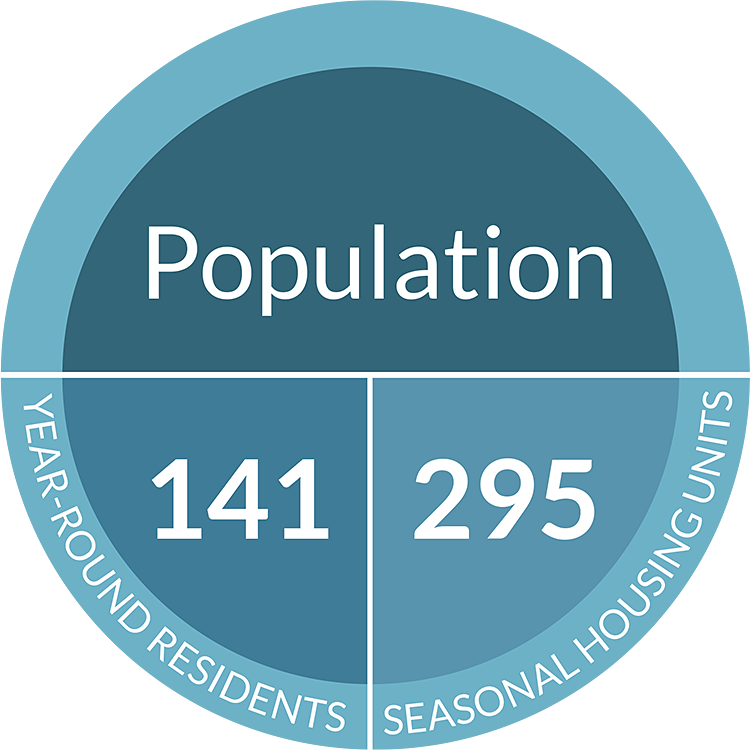 ECONOMY
Over one-quarter of Cranberry Isles residents are employed in the resource extraction industry, which includes lobster fishing. Another third of the population is involved in industries that either support individuals and businesses (professional services) or the community (public administration). The rest of the population works in the retail, education, and health industries.
SCHOOL SYSTEM
The Cranberry Isles are part of the Mount Desert Island School district. There are two K-8 schools on the islands. The Ashley Bryan School is on Little Cranberry Island and the Longfellow School, is on Great Cranberry Island. The students from both islands attend one school for two years and then switch and attend the other school for two years. After 8th grade, the students commute daily to Mount Desert Island High School.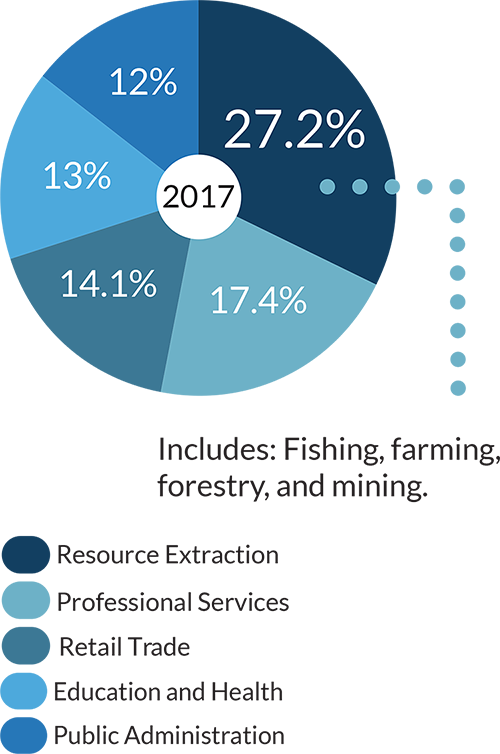 LOCAL INFRASTRUCTURE
Cranberry Isles Community Broadband Project:
Starting in 2015 the Town's broadband working group has been focused on bringing internet infrastructure to the islands that meet or exceed connectivity standards at the federal broadband level.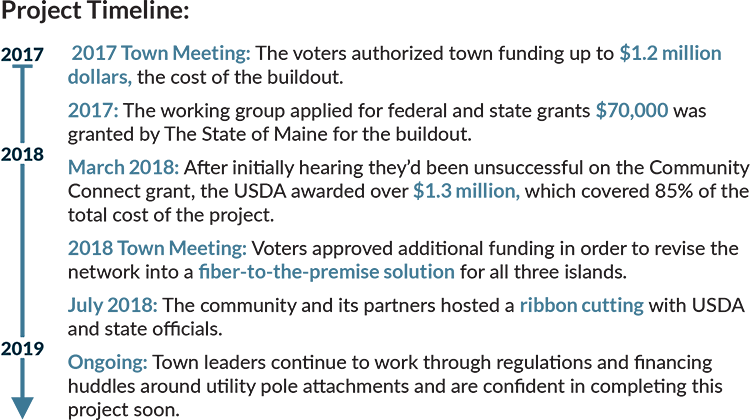 How to get there
The Cranberry Isles are serviced by ferries out of Northeast Harbor, Southwest Harbor, and Manset, all on Mount Desert Island. The ferry from Northeast Harbor is year-round, with additional seasonal ferry service from Southwest Harbor and Manset.
The crossing takes about 20 minutes to Great Cranberry Island and then 15 more minutes to Islesford. Once on island, the communities are walkable.
Telling stories of island and coastal life