A Workshop for Businesses
Join Our Climate Common, GMRI, and the Island Institute for an industry-focused conversation about greenhouse gas emissions in the Gulf of Maine's seafood industry. Learn who's working on this issue and explore new ideas to reduce emissions.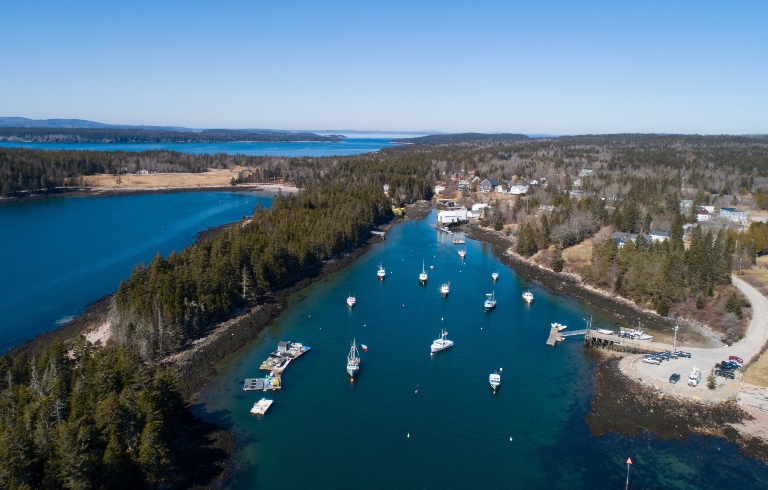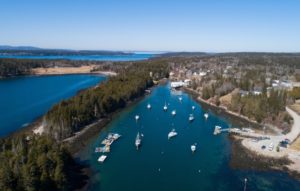 Fishing and seafood are vital parts of Maine's economy and heritage. State landings of lobster continue to be Maine's most lucrative fishery, and aquaculture for shellfish, finfish, and seaweed is growing rapidly. Other wild fisheries continue to be important, such as scallops and herring.
To help limit global warming, Maine has set ambitious goals for reducing the state's greenhouse gas emissions. All sectors of Maine's economy, and indeed the global economy, are working to cut greenhouse gas emissions. Reducing emissions is a business imperative in the 21st century.
Harvesting is only a part of the seafood supply chain. Input materials, mechanical operation and maintenance, bait procurement, transportation, processing, refrigeration, packaging, retailing, and waste management are also components, and contribute to greenhouse gas emissions along the seafood supply chain. With innovation, we can reduce emissions so the region's seafood industry remains competitive in an increasingly climate- conscious global marketplace.
Join us for a virtual conversation, via Zoom, where seafood harvesters, suppliers, processors, distributors, retailers, and others can learn how to assess and interpret emissions throughout the business supply chain.
The workshop will start with an 'Emissions 101' session, followed by a facilitated discussion among participants about what the industry wants or needs to know about emissions.
---
Registration details
This is an invite-only event. If you are an individual or business involved in Maine's seafood industry and are interested in attending, please contact Emma Wendt at ewendt@islandinstitute.org for more information.