Celebrate Earth Day and kick off Maine Seaweed Week with a program of conservation, outdoor adventure and aquaculture films!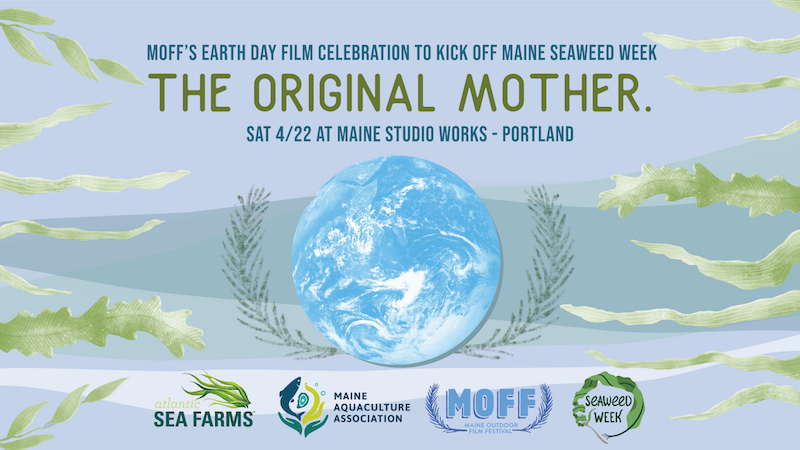 Join Maine Outdoor Film Festival, Atlantic Sea Farms, and the Maine Aquaculture Association for an early evening of cinema and ideas at Maine Studio Works in Portland.
The film program will begin at 5pm and last just over two hours, including a 10-minute intermission. The last film of the night is the World Premiere of: A SEA CHANGE – a 22-minute film about the women driving seaweed farming in Maine (Produced by GoodFight Media with support from the World Wildlife Fund and the Maine Aquaculture Association).
Also in the program is the Maine Premiere of MEET THE SEA FARMERS and seven other short films from the 2022 MOFF.
Immediately after the screening, Afton Vigue of the Maine Aquaculture Association will moderate a panel discussion on issues concerning the Maine seaweed industry: farming, uses, economy, best practices, obstacles and more.
Event Sponsors: Atlantic Sea Farms and the Maine Aquaculture Association
A portion of the proceeds from this event will benefit Island Institute's Women on the Water program.
Tickets cost $15 in advance, $20 at the door.
For more information, and to purchase tickets in advance, please see here.