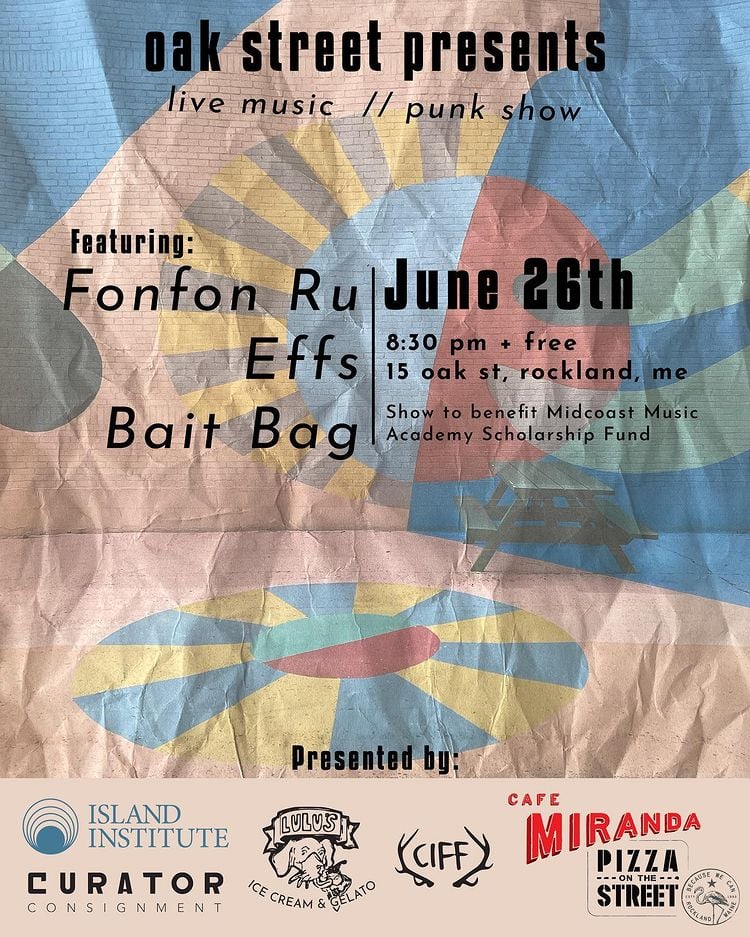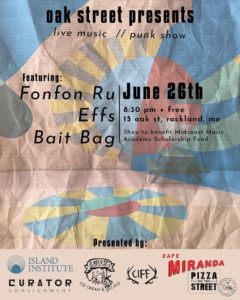 Don't miss out on this free live music event in Rockland, and support a good cause! 
Saturday, June 26th at 8:30 p.m. on Oak Street in downtown Rockland.
Featuring:
We're proud to join Cafe Miranda, Lulu's Ice Cream & Gelato, Camden International Film Festival, and Curator Consignment in sponsoring this free local music event to support music education for students of all ages and skill levels.
This event is free, but proceeds from donations collected will benefit the Midcoast Music Academy Scholarship Fund.
---
About
the

Midcoast Music Academy Scholarship Fund

MCMA is committed to helping all students unlock their creative  potential and express themselves through music, regardless of their ability to pay. Since the school was founded in January 2012, they have offered over 120 scholarship awards totaling $75,000 to committed students to pursue their music education. Learn more at www.midcoastmusicacademy.com/scholarship-program.