Take part in this fun, informative webinar and learn how to prepare an entire meal featuring the best of Maine seafood, using traceable, sustainable food sources from the coast of Maine!
Join three industry leaders from their home kitchens to learn about the variety of sustainable Maine seafood available today, tips for preparing it, and the many ways you can support your local fisherman now and into the holiday season.
Those in attendance will have the chance to win cookbooks, "Kelp is the new kale" T-shirts, fresh lobster, and more!
Learn. Cook. Enjoy. And support your local fisherman and farmer!
Free and open to the public. Watch the recording here. 
---
SPEAKERS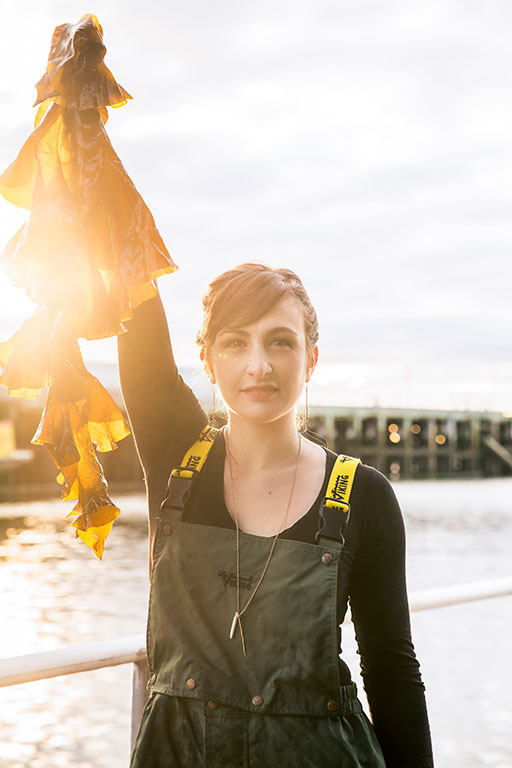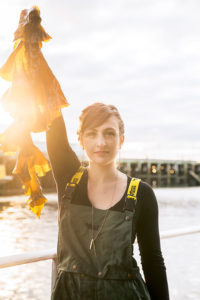 Briana Warner
President/CEO of Atlantic Sea Farms and an Eating Well 2020 Food Hero
Briana has dedicated her life to doing well by doing good. She is passionate about our incredible home state and working with our partner farmers to help create a more resilient and adaptable coast. Since taking over as CEO at Atlantic Sea Farms in 2018, she and her team have expanded the company to work with 29 partner farmers from Portland to Eastport, the company's kelp supply by 20x, and grown sales by 800% and created five award-winning kelp products that are now available nationwide.
In 2020, Bri was named an Eating Well 2020 Food Hero. Bri has followed a winding path that brought her to kelp – including serving several tours as a diplomat in the U.S. Foreign Service, starting and selling a wholesale bakery in Portland focused on pies with an international flair and employing recent refugees resettled to the area, and creating the first Economic Development programming suite at the Island Institute in Rockland, Maine. She is an avid gardener, an obsessive cook, and a proud mother of two rad sons.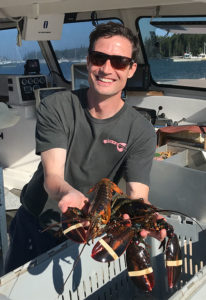 Luke Holden
Founder and CEO of Luke's Lobster and a third-generation lobsterman
Born and raised in Cape Elizabeth, Maine, Luke Holden is a third-generation lobsterman who grew up in and around the industry. After studying business at Georgetown University and beginning his career in finance in New York, he quickly realized that he longed for the simpler moments of his Maine upbringing and craved the Maine-style lobster rolls he grew up with. Luke saw an opportunity to bring a casual seafood spot, like the lobster shacks of his childhood, to New York's culinary landscape.  He harnessed his passion for excellent seafood and his family's 40-plus years in the industry to realize his dream, and in 2009 partnered with his father to open the first Luke's Lobster in the East Village in 2009.  Since that first shack opening, Luke's has expanded to include more than 20 national locations, 10-plus international locations, a strong consumer packaged goods and grocery component, and most recently in the wake of COVID, a burgeoning but robust direct-to-consumer e-commerce platform. Luke remains committed to the fishermen he works with, the fishing communities along Maine's coast, sustainable business practices (Luke's became a certified B-Corp in 2009), and his team. He lives in South Portland with his wife and two daughters.
Recently, Luke's Lobster teamed up with the Island Institute on an exciting project to build resiliency, durability, and sustainability into the seafood supply chain through marketing and product diversification initiatives. Learn more here.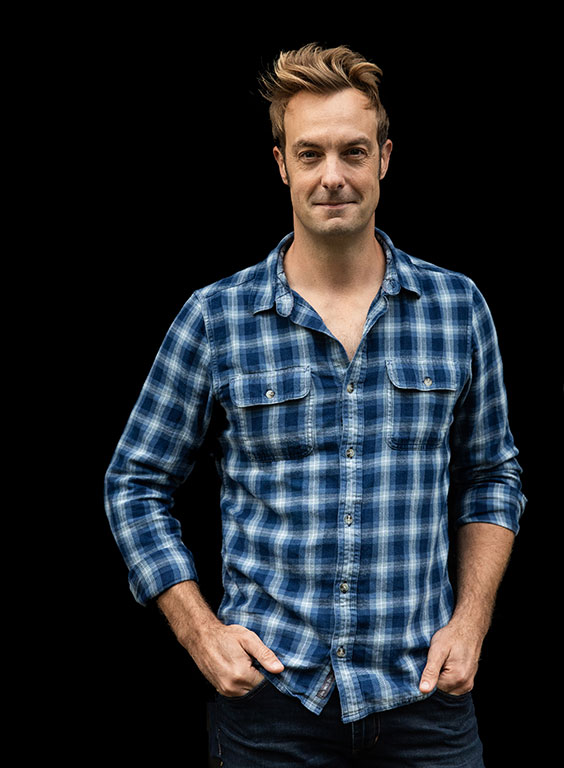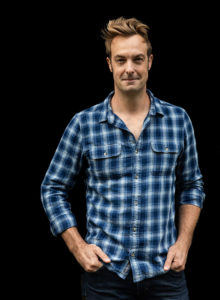 Barton Seaver
Author of seven seafood-centric books and founder of Coastal Culinary Academy
Barton Seaver is one of the world's leading sustainable seafood experts and educators. After an illustrious career as an award-winning chef, he became an Explorer with the National Geographic Society. His expertise has garnered him positions with the United States Culinary Ambassador Corp, the New England Aquarium, and the Harvard School of Public Health leading initiatives informing consumers and institutions about how food choices promote healthier people, environment, and thriving communities.  
An internationally recognized speaker, Barton delivers lectures, seminars, and demos to a multitude of audiences. He has written seven seafood-centric books, including American Seafood and has contributed to dozens of publications and media programs. He is also the founder of Coastal Culinary Academy and SeafoodLiteracy.com, a multi-platform initiative that seeks to increase seafood consumption through seafood-specific culinary education for all levels of cooks.