In this special online event we discussed the challenges and opportunities facing Maine's lobster businesses in 2020, and the recent impacts felt by this core Maine industry. We talked about the shifts and challenges that are reverberating through the industry in a number of ways, from market depletion to workforce safety, as well as opportunities arising from hard times.
Hear from panelists Dave Cousens (Lobsterman from South Thomaston), Patrice McCarron (Executive Director of the Maine Lobstermen's Association), and Annie Tselikis (Executive Director of the Maine Lobster Dealers' Association) about what the industry is facing, how they are responding to challenges, and the potential opportunities for innovation.
Moderated by Sam Belknap, Senior Community Development Officer – Aquaculture and Climate/Energy at the Island Institute.
Watch the recording here. 
---
PANELISTS

DAVE COUSENS
LOBSTERMAN
Dave Cousens is a small business owner and commercial lobsterman with more than 40 years of experience. He has been extremely active in the lobster industry and has considerable experience in the nonprofit sector.
He served as the president of the Maine Lobstermen's Association from 1990 to 2018, was the first chair of the state's Lobster Advisory Council and a founding member of the Lobster Institute, and he served on the lobster advisory panels for the Atlantic States Marine Fisheries Commission and New England Fisheries Management Council.
He is a member of the Spruce Head Fishermen's Co-op and has served several terms on its board and as its president. Cousens has volunteered and collaborated in many lobster research projects. He holds a bachelor's degree in education and has worked as a teacher in the Greenville, Maine schools and coached numerous sports teams.
---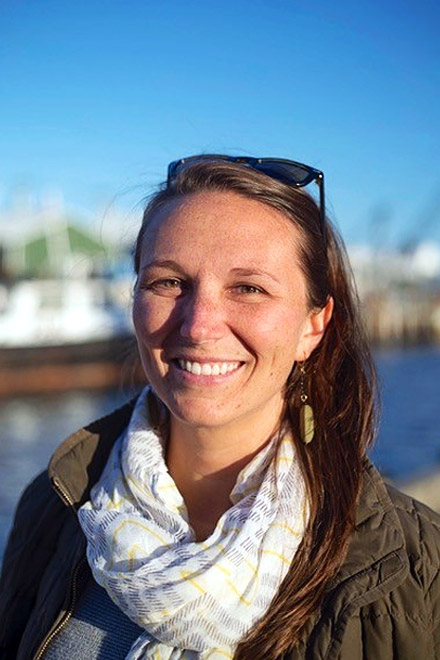 ANNIE TSELIKIS
MAINE LOBSTER DEALERS' ASSOCIATION 
Annie's fifteen-year career in Maine's marine industry started on the stern of a ferryboat in Portland Harbor and has evolved to cover the entire coast of Maine as she supported commercial fishing organizations and lobster businesses. In 2014, she became the first executive director of the Maine Lobster Dealers' Association where she advocates for lobster wharves, wholesalers, and processors in Maine at the local, state, and federal level.
She previously worked in procurement for Garbo Lobster, and was the marketing manager at Maine Coast overseeing their digital marketing strategies, international trade shows, and trade missions promoting Maine lobster to customers worldwide. She has supported several of Maine's commercial fishing organizations with leadership and business training programs and formerly served on the Maine Fishermen's Forum Board of Directors and the Scallop Advisory Council. Annie graduated from Connecticut College with a degree in anthropology and photography. She currently serves on the boards of the Lobster Institute, Maine Lobster Marketing Collaborative, and the Maine Lobster Research, Education, and Development Fund.
---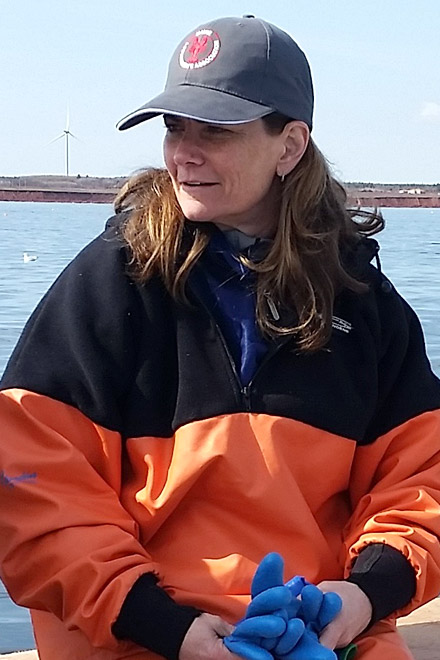 PATRICE MCCARRON
PATRICE MCCARRON
MAINE LOBSTERMEN'S ASSOCIATION
Patrice McCarron is the executive director of the Maine Lobstermen's Association (MLA). She has been with the MLA since 2000 and has extensive knowledge of the lobster industry. She travels throughout coastal Maine conducting education and outreach with the industry and serves as the liaison for state and federal policy issues working closely with the Maine Department of Marine Resources, National Marine Fisheries Service, state Legislature, and Congressional delegation.
She serves on several boards including the Maine Lobster Research, Education, and Development Fund and Atlantic Large Whale Take Reduction Team. She is president of the Maine Lobstermen's Community Alliance, a non-profit sister organization to the MLA. McCarron formerly served as executive director to the Gulf of Maine Lobster Foundation, worked on fisheries issues for the New England Aquarium, and was the director of the Marine Environmental Research Institute's Resource Center.
---
MODERATOR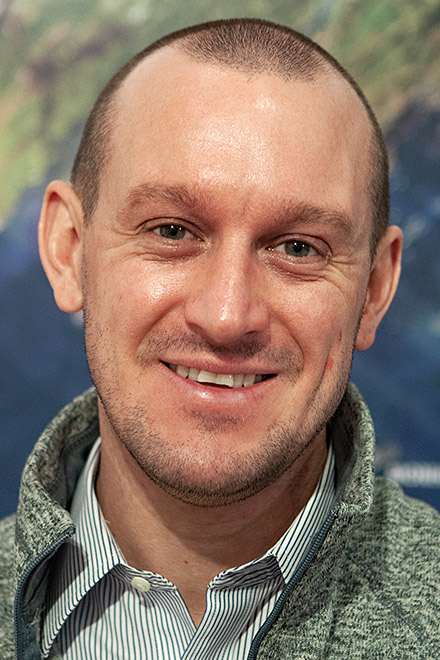 SAM BELKNAP
ISLAND INSTITUTE
Sam Belknap is a Senior Community Development Officer at the Island Institute and serves the strategic lead for the organization's aquaculture and climate/energy work, and he currently serves on the Community Resilience, Emergency Management, and Public Health working group of the Maine Climate Council. With over 20 years of experience in Maine's lobster fishery, Sam previously served as the executive director of the Herring Gut Learning Center in Port Clyde, and managed a lobster wharf and seafood processing facility.
Currently a Ph.D. candidate at the University of Maine in Anthropology and Environmental Policy, Sam's research is focused on understanding leadership and adaptation as it relates to policy in Maine's lobster fishery. Born in Damariscotta and raised on the shores of the Pemaquid Peninsula and the islands of Muscongus Bay, Sam is a trained anthropologist and climate scientist who has been fascinated by how individuals and communities adapt to changing social and environmental circumstances.
---
ABOUT THE SERIES
This summer the Island Institute is hosting a series of coastal conversations in a virtual format to engage and inform island community residents and our supporters. Throughout the series there will be various panels of representatives from Maine's unbridged islands and coastal communities discussing their views on current challenges and emerging solutions for Maine's lobster fishery, climate change, broadband, and the creative economy.