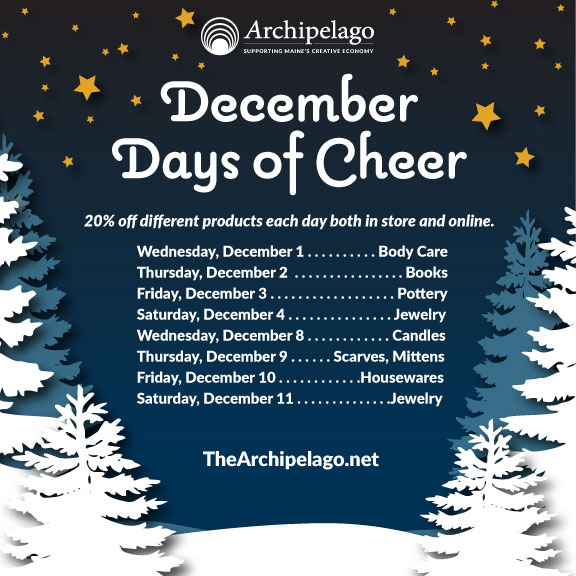 Archipelago's December Days of Cheer are here!
Archipelago, the Island Institute store, is celebrating the holiday season and their customers with a special 20% discount off of special collections of Maine-made items from December 1st to December 11th.
Shop online or in the store. Store hours are Wednesday-Saturday from 10-4. Curbside pickup available for local customers.
Wednesday, December 1: Body Care
Thursday, December 2: Books
Friday, December 3: Pottery
Saturday, December 4: Jewelry
Wednesday, December 8: Candles
Thursday, December 9: Scarves, Mittens
Friday, December 10: Housewares
Saturday, December 11: Jewelry
Visit the Archipelago website for details, or click here for the full schedule, and Happy Holidays from Archipelago!