Join us LIVE on Zoom on Friday, April 9, from 10-11 a.m. EDT, for our final Daily Art Prompt with artist
Kim Bernard
—the Mystery Word workshop!
This workshop will be an interactive Zoom meeting where Kim will give each participant one square of a word puzzle. Each participant will work with lights and darks (markers, pencils, paint, whatever) on their mystery square.
When finished they will email or text all of the pieces back to Kim. She will then assemble them to reveal the mystery word which will be released on the Artists & Makers Week website on Monday morning!
---
Presenter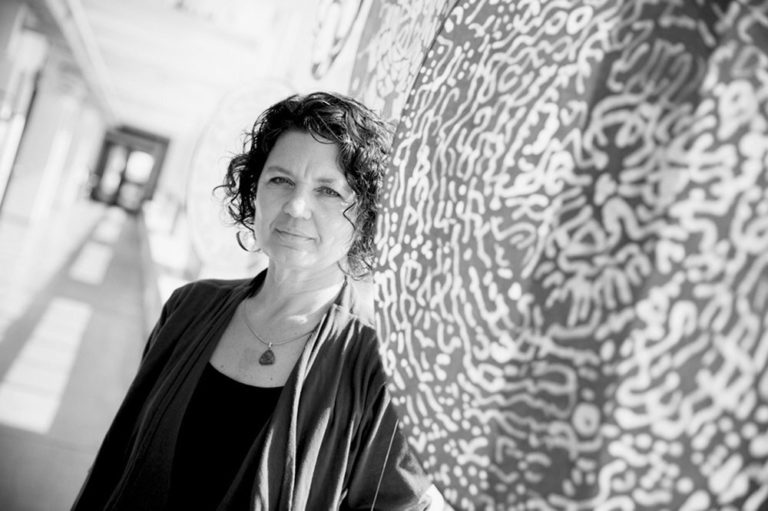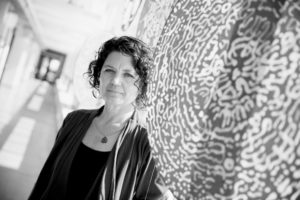 Kim Bernard, Artist
Kim Bernard creates sculpture that is recycled, kinetic, interactive, public and involves the community. She creates installations upcycled out of trash and is currently focusing on transforming plastic waste into sculpture using her portable recycling machines. She shows her work nationally and has been invited to participate in many exhibits, some of which include the Portland Museum of Art, Currier Museum of Art, Fuller Craft Museum, Harvard University, Art Complex Museum and UNH Museum of Art. Her work has been reviewed in the Boston Globe, Art News, and Art New England.
Bernard is the recipient of the Artist Advancement Grant, Kindling Fund Grant, NEFA grant, six Maine Arts Commission Grants, as well as funding from the Ellis-Beauregard Foundation. She was an artist-in-residence in the Physics Department at Harvard University and at the University of New England. She received her BFA from Parsons in 1987 and her MFA from Mass Art in 2010. Bernard mentors emerging artists individually and teaches professional development to artists nationally. 
---
Sponsored by