QUICK FACTS
Cranberry Isles is made up of five islands: Great Cranberry Island, Little Cranberry Island (Islesford), Sutton Island, Baker Island, and Bear Island. There are year-round communities on Great Cranberry and Islesford. The five islands have a combined total of 2,045 acres, or about 3.2 square miles. Wild low bush cranberries grow on the islands, giving the archipelago its name.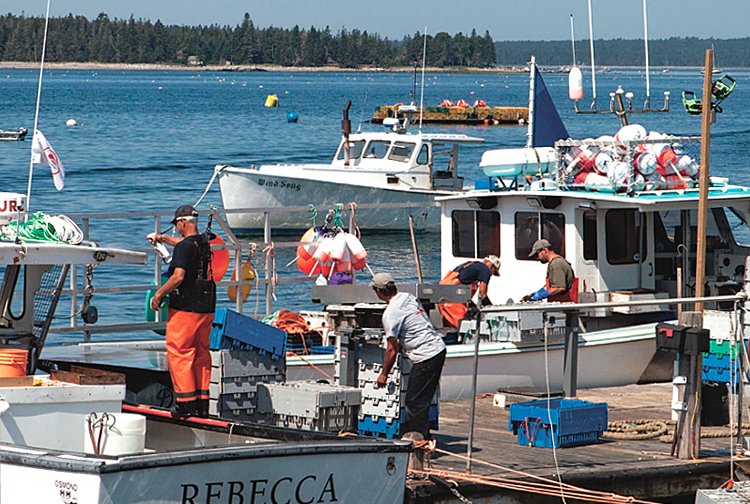 POPULATION DATA FROM CENSUS 2010. ALL OTHER DATA FROM THE 2018 AMERICAN COMMUNITY 5-YEAR SURVEY.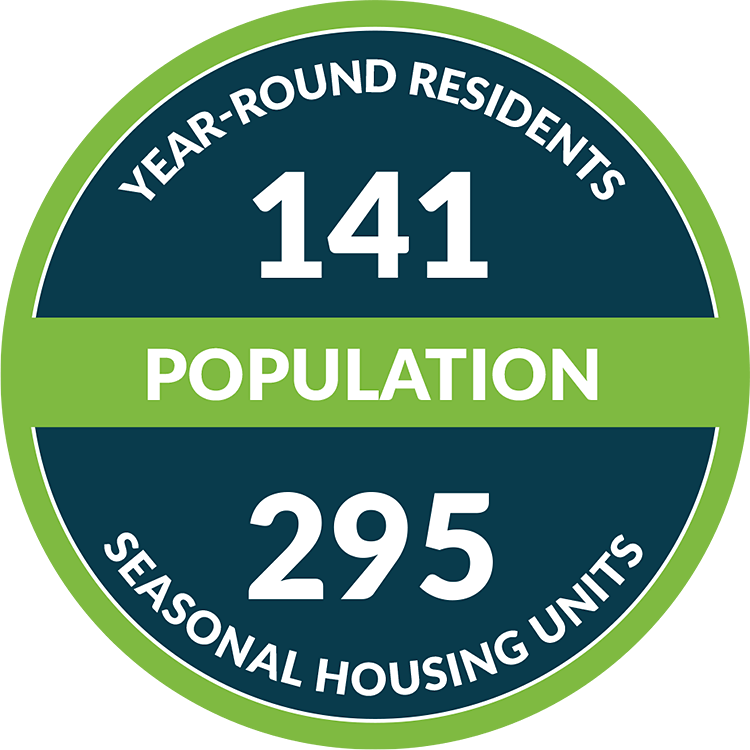 COMMUNITY HIGHLIGHTS
GREAT CRANBERRY ISLAND
Cranberry General Store Cranberry House
Great Cranberry Community Center
Great Cranberry Congregational Church
Great Cranberry Historical Society
Great Cranberry Island Library
Longfellow School
Preble Cove Hiking Trails
OTHER ISLANDS
Baker Island Lighthouse
Bear Island Lighthouse
LITTLE CRANBERRY ISLAND
Acadia National Park Museum
Ashley Bryan Pavilion
Ashley Bryan School
Gilley Beach
Islesford Boatworks
Islesford Congregational Church
Islesford Historical Society
Islesford Library
Islesford Neighborhood House
Sand Beach
ECONOMY
Over one-quarter of Cranberry Isles residents are employed in the resource extraction industry, which includes lobster fishing. Another third of the population is involved in industries that either support individuals and businesses (professional services) or the community (public administration). The rest of the population works in the retail, education, and health industries.
SCHOOL SYSTEM
The Cranberry Isles are part of the Mount Desert Island Regional School System. There are two K-8 schools on the islands. Great Cranberry Island has the Longfellow School, and Little Cranberry Island has the Ashley Bryan School. The K-8 students from both islands combine to attend school together, alternating between the Longfellow and Ashley Bryan Schools every two years. After 8th grade, students commute daily
to Mount Desert Island High School.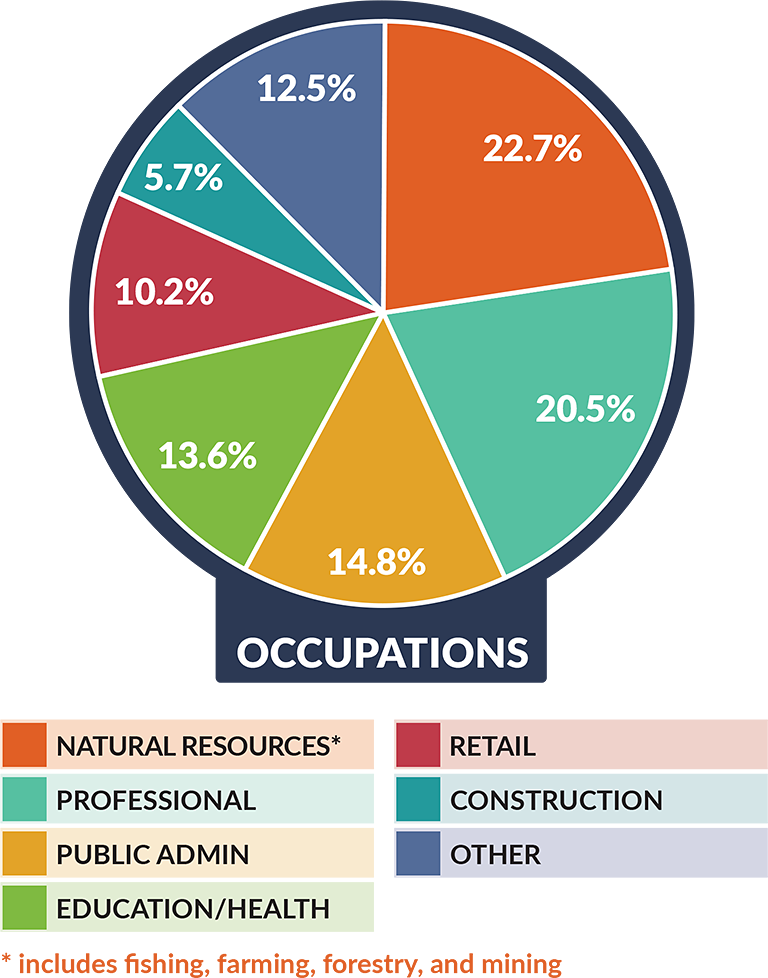 LOCAL INFRASTRUCTURE
Cranberry Isles Community Broadband Project
Beginning in 2015, the town's broadband working group focused on bringing universal,
reliable high-speed internet infrastructure to the islands that meet national standards for connectivity. After three years of community engagement and planning, local voters authorized town funding for the project and received supporting state infrastructure funds. Infrastructure projects not being without challenges, town leaders worked through regulations and financing hurdles around utility pole attachments. The result has provided all Cranberry Isles residents with access to fiber internet infrastructure that will continue to provide reliable service for many years.
Cranberry Isles Fishermen's Co-op's Solar Project
As part of its ongoing environmental stewardship and efforts to manage costs, in 2019 the Cranberry Isles Fishermen's Co-op installed solar on the roof of its bait shed and other nearby buildings. Students from the nearby College of the Atlantic assessed the site for solar in 2018, and the project was approved by co-op members. The solar array currently covers 110% of their electricity use. With the added benefit of grants from USDA and the Island Institute, the co-op will break even on the system in seven to nine years.
How to get there
The Cranberry Isles are serviced by ferries out of Northeast Harbor, Southwest Harbor, and Manset, all on Mount Desert Island. The ferry from Northeast Harbor is year-round, with additional seasonal ferry service from Southwest Harbor and Manset.
The crossing takes about 20 minutes to Great Cranberry Island and then 15 more minutes to Islesford. Once on island, the communities are walkable.
FORE MORE DATA ON MAINE'S ISLAND AND COASTAL COMMUNITIES VISIT:
www.islandinstitute.org/waypoints
FOR DATA QUESTIONS, CONTACT:
Meghan Grabill: mgrabill@islandinstitute.org
With gratitude to our community reviewers: James Fortune and Ingrid Gaither
Telling stories of island and coastal life