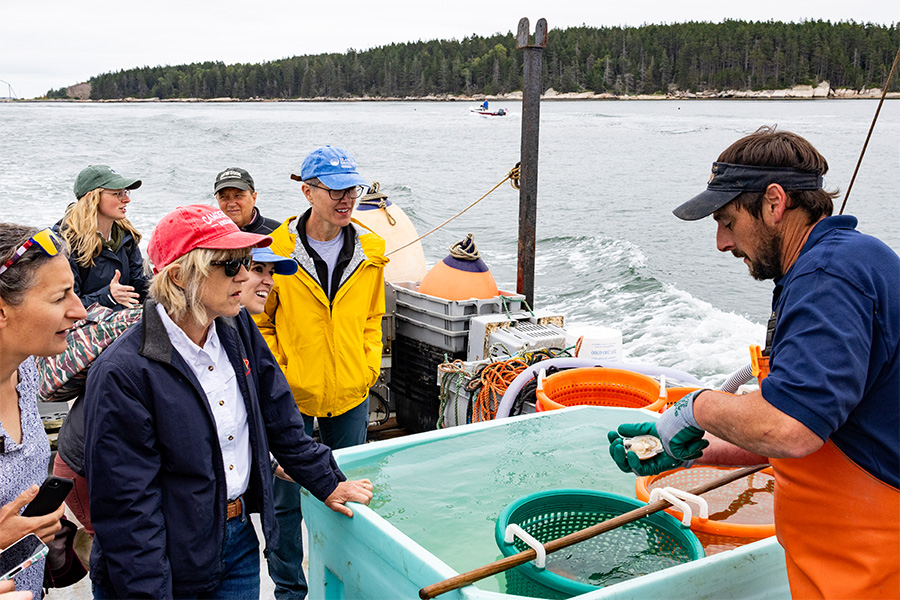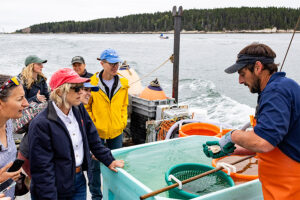 As Maine's coastal communities navigate the challenges posed by a changing environment and shifting economic landscapes, one sector stands out as a beacon of opportunity: aquaculture. At Island Institute, we recognize the vital role that aquaculture plays in supporting our communities by allowing farmers small and large to find new forms of income and are committed to working with policymakers to ensure its continued growth and success.  Aquaculture offers economic prospects and also provides a means for fishing communities heavily reliant on lobster fishing to broaden their income streams.  
Maine's aquaculture industry is experiencing remarkable growth, providing a sustainable source of seafood and creating economic opportunities in areas where other industries have faced decline. With our abundant islands and coast, our state is uniquely positioned to cultivate a thriving aquaculture sector. At Island Institute, we firmly believe that by fostering collaboration between industry stakeholders and legislators, we can propel Maine's aquaculture industry to address the impacts of climate change in our coastal communities.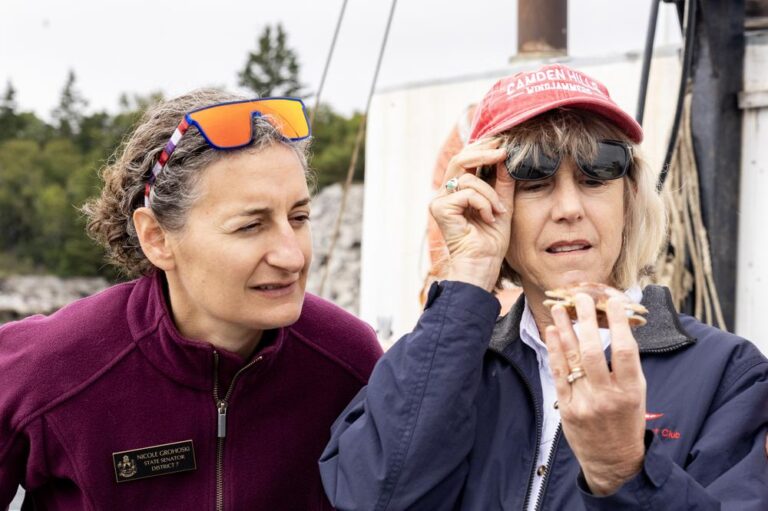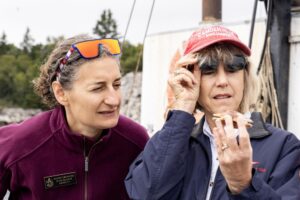 In collaboration with the World Wildlife Fund, Island Institute is working to connect aquaculture farmers with policymakers.  Throughout the summer, Island Institute is partnering with farmers along the coast to host aquaculture tours for Maine's policymakers.  These tours allow farmers to answer questions and show their farm to those who vote on legislation that impacts the future of this industry.   
As we stand at the intersection of economic opportunity and the impacts of climate change, we invite all stakeholders to join us in our mission. By working together, we can chart a course that honors our past, embraces innovative practices, and secures the prosperity of Maine's coastal communities for generations to come.  
Watch WABI5's story below documenting the scallop farm tour on August 18, 2023.