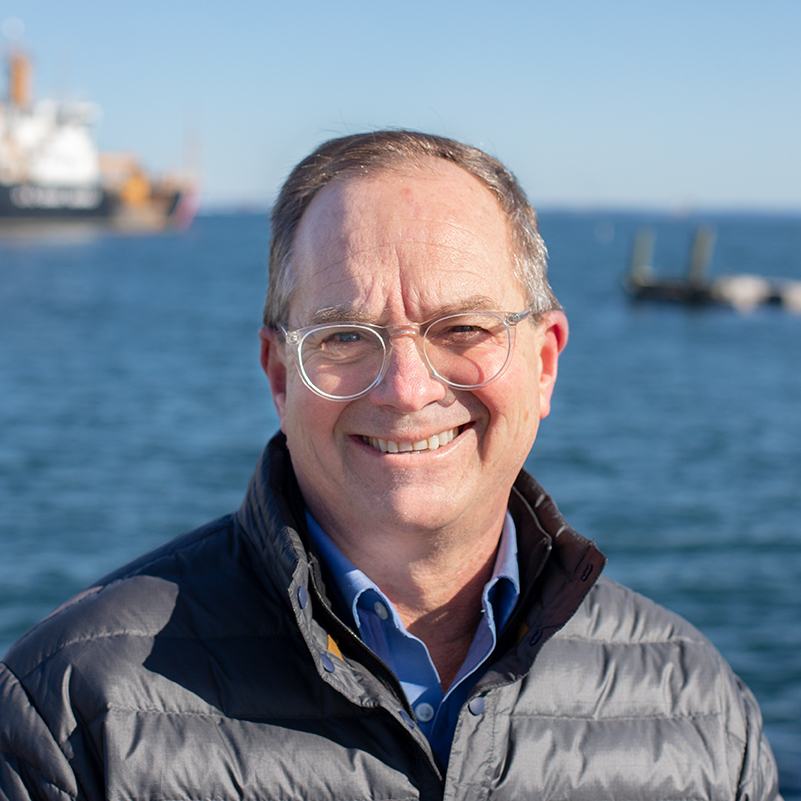 "Island people, we're all cousins," said Dale Lynch, Harbormaster on Cuttyhunk Island in Massachusettes. Dale, who also runs the Cuttyhunk Shipwreck Museum, had just shared a display of marine artifacts that he has collected over the years with the students, teachers, and parents of the Outer Islands Teaching and Learning Collaborative (TLC) during our spring field trip to Cuttyhunk Island and New Bedford, Massachusetts. Our theme for the year is the ocean connects us, and this field trip brought us together as a stronger, more connected community.
The Outer Islands Teaching and Learning Collaborative is a group of Maine's one and two-room island schools that work together to support high-quality learning opportunities for outer island students. For 14 years, this Island Institute project has brought together students, teachers, and parents from these small island schools to share curriculum, learn together, and build social connections. Our field trips are an important component of this program, which is part of the Island Institute's work to empower students, foster strong leadership, and create more resilient coastal communities.
After several years of field trips canceled due to Covid, this May's trip to Cuttyhunk was eagerly anticipated and brought together people from Cliff, Chebeague, Monhegan, Isle au Haut, Frenchboro, and the Cranberries. Cuttyhunk Island was a wonderful venue for our trip, as their STEAM Academy (Science, Technology, Engineering, Art, and Math) takes advantage of the unique learning experiences possible on their beautiful island. Led by the tremendously experienced and talented educator Michele Carvhallo, the TLC group had a fantastic trip.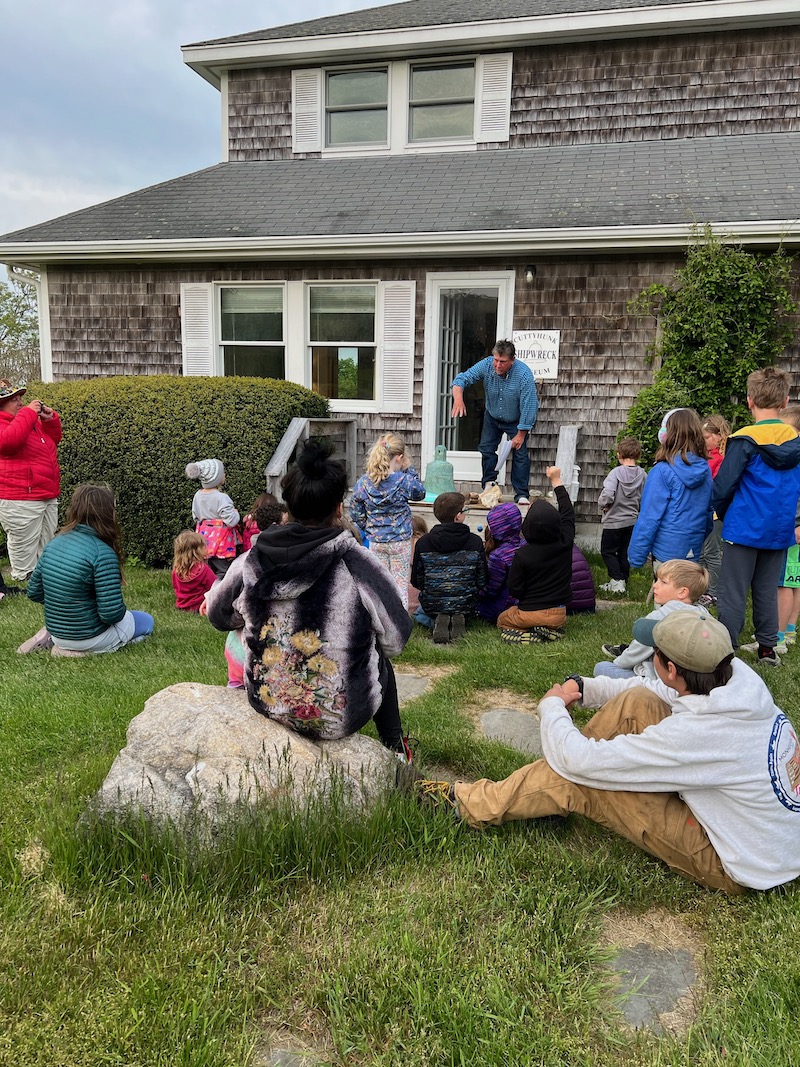 When on the mainland, all 50 of us, including the 25 children ranging from toddlers to 8th graders, visited the New Bedford Whaling Museum, toured the New Bedford working waterfront, visited the New Bedford Zoo, and enjoyed a pizza party, bowling, and of course, swimming in a hotel pool.
As much fun as these mainland attractions were, it was our time on the island, when the students played impromptu games with each other, that created and strengthened powerful bonds of social connection. On Cuttyhunk, the TLC families stayed in cabins arranged around a lawn with great swathes of grass where the children could run and play. Students from each of the islands effortlessly coordinated a game of capture the flag as one big group of kids, something that is not possible at each individual school, where enrollments are typically in the single digits. As the parents and teachers looked on and chatted, we too embraced what we have in common, our differences, and what helps us come together.
Throughout our visit, Cuttyhunk islanders welcomed and even joined us for our extensive walks around the island, watershed assessments, adventures wading in the seagrasses of the harbor, and scavenger hunts on the beaches. Children, parents, and teachers all got to participate in art workshops led by Cuttyhunk artists. Perhaps the most pleasant surprise was that one of our dinners became an island-wide potluck, providing us with the opportunity to connect with other year-round island residents.
As we were preparing to leave Cuttyhunk, Lindsay Eysnogle, teacher on the Cranberries and one of the founders of the TLC, summed it up this way, "We are so lucky. What a great trip!" Another participant shared that the most valuable part of the trip was "exploring the ecology of the island, getting to interact with fellow students in person, and experiencing an island outside of Maine."
Visiting other island communities, like Cuttyhunk, provide unique opportunities for students, parents, and educators to learn, make new friends, and share ideas and experiences. Connected communities are stronger communities; and the TLC forges bonds between small, rural island schools that expand their network of people and resources. It was a wonderful experience to spend time with our "island cousins" from Massachusetts and strengthen our partnership with a kindred community.