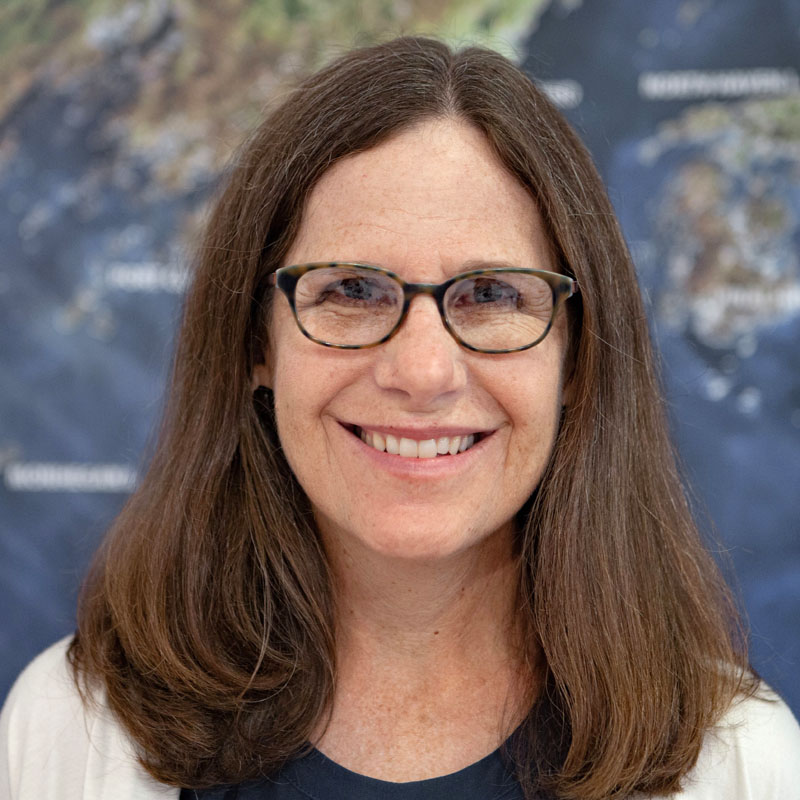 Sometimes islands can feel static, where many aspects of daily life are the same as they were decades ago, much like a time capsule. People know and look out for their neighbors, school kids go home for lunch, and everyone lives by the weather and the ferry schedule. Islands are also incredibly dynamic places, and the seismic societal and environmental shifts that are impacting all of us land a little differently in these tiny, remote places. On a recent visit to Cliff Island, a colleague and I had the privilege of spending the day at the school, where we got to participate in the rhythms that are part of everyday life on the island. At the same time, we saw and heard about how the community is grappling with much larger forces of change and the challenges and benefits that all this change is bringing.
The future of the school, as well as education and livelihoods more broadly, are top concerns on most islands, especially those in which the local economy is dominated by the lobster fishery. The Island Institute's Workforce Pathways Team is working to understand and address these long-term workforce needs and connect community members with promising education and career opportunities. The two primary ways we do this are through our education pathway and workforce partnerships. We focus on clean energy, seafood, and remote work because these three sectors show great promise for island and coastal communities, and they align well with Island Institute's broader work and commitments.
Cliff Island School is part of the Outer Islands Teaching and Learning Collaborative (TLC), a long-standing Island Institute program that provides a lifeline of support to Maine's six smallest one and two-room island schools. Together, these schools serve about 20 students in grades pre-K-8. As other communities see their school enrollment decline, the TLC serves as a model for how very small island schools can survive and thrive. On Cliff, the school is holding steady with a dedicated teacher, a small group of engaged students, and even a baby and toddlers coming up!
The TLC is the beginning of our education pathway, followed by our Geiger scholarship program that provides funding to island students in Grades 6 through college age to travel off island, enriching their educational experience. Next is our Mentoring, Access and Persistence (MAP) program. Starting in 11th grade, island students are eligible to participate in MAP, which provides transition support, leadership training, and scholarship money for two- and four-year colleges. We also have the Maine Island Sweet Scholarship, a competitive need and merit-based scholarship for island students attending four-year colleges. The final component of the education pathway is our suite of Compass Workforce Grants which also form a bridge to our workforce partnerships.
Compass Workforce Grants help pay for workforce expenses and training opportunities such as paid internships, certificate programs, and other career path experiences. There are three eligibility groups: young adults ages 15-30 living on or connected to Maine's unbridged islands or Deer Isle-Stonington, Maine island and coastal businesses in the clean energy, digital, and seafood sectors, and we are currently developing a Compass grant for Maine fishing families to encourage re-skilling, diversifying, and innovation as they face significant changes in their industry.
Our workforce partnerships are collaborations with state-level efforts including the Regional and Tribal Broadband Partners, which, among other things, is helping develop workforce pathways to maximize the impacts of Maine's broadband investment for the digital economy. The work centers on digital equity, helping break down the digital divide and promoting digital careers for rural communities. On the clean energy side, we are partnering with the Maine Community College System, Mid-Coast School of Technology, Maine Electric Boat Company, and Bayside Marine Design to create a three-level electric boat course as part of the Island Institute's broader effort to decarbonize the working waterfront. The first level of the course is for a general audience and is available for free on our website. The second and third levels are in development and are for boat yard technicians so they can add electric outboard maintenance and repair to their skill set. In the seafood sector, we are part of the Seafood Economic Accelerator's (SEAMaine) Workforce and Talent Committee to develop a roadmap for Maine's seafood economy. The committee has conducted a comprehensive workforce needs assessment and created a toolbox to help promote careers in Maine's seafood economy. Within all our partnerships, we help ensure that these efforts benefit island and remote coastal communities, which often have very limited employment options.
Back on Cliff Island, we ended our visit with a quick tour of the island in which we passed by the community center, which is a great symbol of the island's past and its commitment to a vibrant, sustainable future. It is the main gathering place for the island where community events happen regularly, as they have for generations. It also houses their community-owned broadband infrastructure and a newly renovated health center, which, in addition to providing basic health care on island, also offers opportunities for being active and socializing. On any given day, you might find islanders gathered there for an online exercise class, a soup luncheon, or an impromptu dance party, all vital to strengthening their bodies and their community bonds. Our Workforce Pathway Team's approach is inspired and informed by communities like Cliff Island that see and support individual community members while also planning for the future and participating fully in our changing world.
---