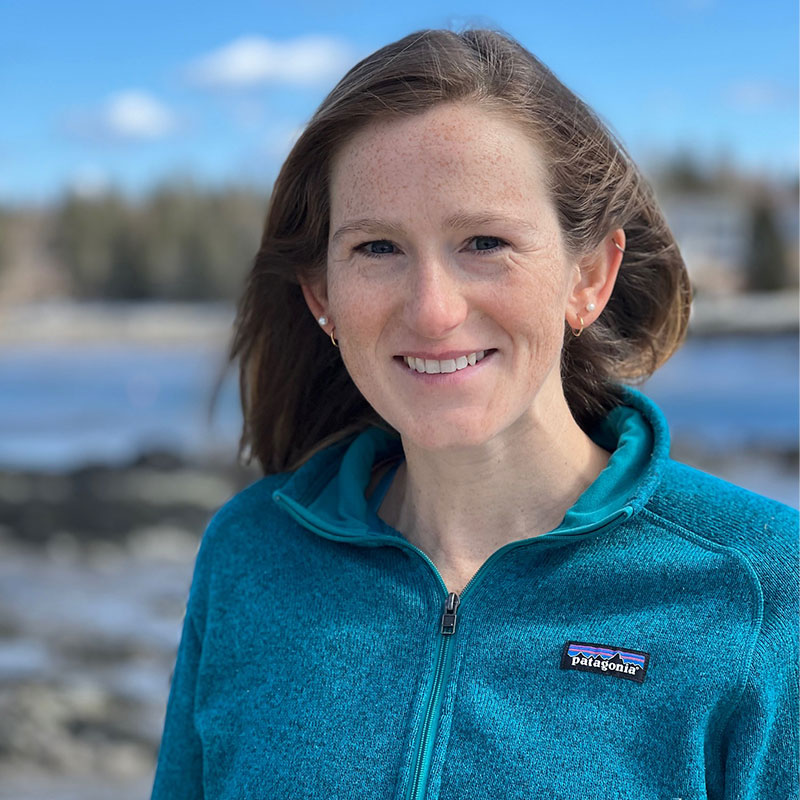 Maine's iconic working waterfronts are the backbone of our coastal communities. When you close your eyes and think of Maine, you may see the brightly colored lobster buoys, the fishing boats, clam harvesters on the mudflats in the early morning, or perhaps an oyster farm or a schooner giving tours. These marine businesses keep our year-round communities alive. The more rural the coastal community, the more likely it depends upon the marine economy for survival. According to the Maine Department of Marine Resources, commercial fisheries brought in close to $900 million and supported more than 8,000 commercial harvesters in 2021. Despite the significant cultural value and number of livelihoods our marine economy provides, the Island Institute's 2006 study found that Maine's working waterfront takes up only 20 miles of more than 5,000 miles of coastline. And that number is in decline.
A significant increase in in-migration, intensified during the pandemic, has resulted in a spike in demand for Maine's coastal properties. As property values increase, working waterfronts are the target of growing development pressures. The sale of locally owned properties can result in a loss of awareness around the inherent value of Maine's working waterfront and its importance to the local economy as well as the history and culture of coastal communities. Once a working waterfront property is converted to a different use, it disappears permanently. Here on Vinalhaven, I am lucky to see those wharfs, brightly colored buoys, fishing boats, and marine-dependent businesses everywhere I look. Even here, that infrastructure is being lost to redevelopment one sale at a time.
Currently, the primary mechanism for preserving the working waterfront in perpetuity is the Working Waterfront Access Protection Program (WWAPP) funded by Land for Maine's Future in partnership with the Maine Department of Marine Resources. This is a competitive program through which the state buys the development rights on a piece of working waterfront from the owner to ensure future development will not limit commercial marine use. Since 2008, 34 properties have been preserved through this important program. As important as the WWAPP program is, it is constrained by the availability of public funding, and application-to-award timelines limit the program's ability to respond to urgent situations in a fast-paced real estate market. WWAPP alone is not enough to protect and preserve our working waterfronts.
The "Working Waterfront Covenant" statute that serves as the foundation for the WWAPP does allow parties other than the state to hold working waterfront covenants. However, the statute requires an organization to have very specific language in its mission statement to be eligible. Land trusts, which are organizations with experience owning different interests in land, are ineligible.
The need for an additional, responsive tool for securing working waterfronts has led Island Institute to partner with Representative Morgan Rielly of Westbrook on legislation that will enable land trusts to have the option of holding working waterfront covenants. Land trusts provide a vehicle for private sector partners to work together to mobilize additional funding sources and act more nimbly. This is particularly important in urgent, emergency sale situations where multiple parties must move quickly to put together the funding and structure and close the deal. Landowners may also prefer their local land trusts to hold the development rights for their property rather than a state agency.
The full language of the proposed change can be found under bill #574 of the current legislative session. We are grateful to Representative Rielly for his work on this and to co-sponsor Senator Grohoski, as well as House co-sponsors, Representatives Ankeles, Doudera, Hepler, and Jauch. As the composition of our coastal communities and the status of our fisheries continue to change, passing this legislation will be an essential part of protecting the last 20 miles of Maine's working waterfront.
---
This bill was signed into law on May 8, 2023. For additional reading on the importance of working waterfronts to fishermen and communities as well as the challenges they are facing, please see the Maine Coast Fishermen's Association's 2020 report "The State of Maine's Working Waterfronts," the Island Institute's 2021 report "The Critical Nature of Maine's Working Waterfronts and Access to the Shore," and Maine Coast Fishermen's Association 2023 "Working Waterfront Inventory Report & Template" or press release.