We have spent the last year making progress toward our long-term goal of catalyzing the electrification of commercial boats on Maine's working coast. This transition from gas- and diesel-powered engines to electric motors comes with questions and challenges—but also tremendous benefits for businesses and coastal communities. Moving away from fossil fuels not only propels us closer to achieving the goals in the State of Maine's Climate Action Plan, but can also provide business resilience in a changing world. Read on to learn more about the many ways we are working to make electric boats a reality for Maine's working waterfront.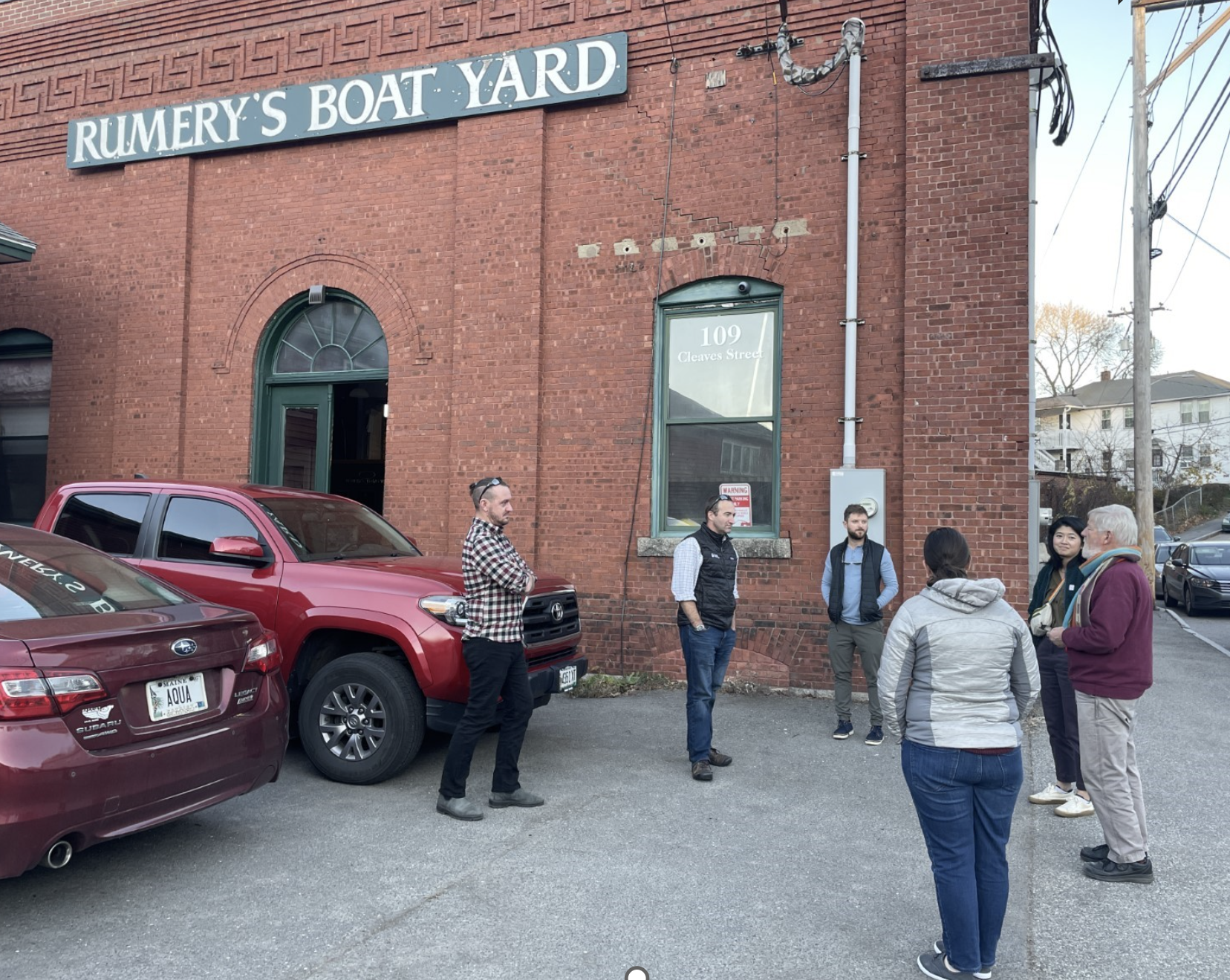 Listening to Businesses & Communities 
To understand the feasibility of electric outboard motors for commercial use, we started by asking questions. We had extensive conversations with suppliers and potential users. We spoke with electric engine manufacturers—some that have been around for years and others that are startups. Additionally, we have also reached out to boat builders across the state to learn more about their knowledge, comfort, and interest in working on electric boats. Starting with a group of participants last January, we have continued to engage industry members to identify a variety of potential users, including aquaculturists, harbormasters, the State of Maine's Department of Marine Resources and Marine Patrol, boatyards and associated service facilities, and community sailing programs.
Providing Grants
Cost can be a hurdle to the adoption of electric motors. While electric motors can help businesses avoid volatile fuel prices and save in the long term, the motors and batteries have a higher up-front cost than traditional engines. Our Spark! grants are designed to help navigate this barrier by providing funding for working waterfront energy projects that improve energy efficiency, focus on renewable energy, and reduce consumption of fossil fuels. The Boat Yard in Yarmouth is a boat electrification, marine construction, and aquaculture support company that used an Island Institute Spark! grant to help purchase electric outboard technology. Local sea farmers, harvesters, fishermen, and scientists have been testing this equipment on their workboats, providing invaluable feedback. We are proud to support The Boat Yard and other recipients in their ongoing efforts to reduce carbon emissions, water pollution, and noise, and explore the potential and reduce the costs of this new technology.
Creating Educational Opportunities
Early in the new year, we launched the first level of the Electric Boat Course—a collaboration between the Island Institute, Kennebec Valley Community College, Mid-Coast School of Technology, Maine Electric Boat Company, and Bayside Marine. This course is divided into three levels and will be launching in phases through 2023. The first level: Electric Boat Motor: Foundations, is free, online, and designed for anyone interested in learning more about electric boats. Later this year, we will launch the second and third levels, which will include online and in-person training and are designed for technicians and specialists already in the field of boat maintenance and repair.
Testing the Waters
As with any new technology, giving users an opportunity for testing can help the industry recognize its potential. We're excited to share that an electric boat—a 13' RIB—will be on the water this summer. This project has been developed through a partnership with Flux Marine and Maine Electric Boat Company. Stay tuned for more details on location, launch date, and opportunities to try it out.
Securing Funding
We are thrilled to announce we are 1 of 16 Maine organizations that have been awarded a grant through a new round of funding from the Pandemic Recovery for an Innovative Maine Economy Fund, an initiative of the Maine Jobs and & Recovery Plan. These grants aim to help organizations develop programs to support Maine's entrepreneurs and startup communities to generate growth among companies engaged in Maine's seven targeted technology sectors. We will be using this funding to further our work on electric boat adoption.
As we head into 2023, we are proud of the work we have accomplished together and are charging ahead toward a more sustainable and resilient working waterfront for Maine. If you want to learn more or have questions, please reach out to Lia Morris or Emma Wendt.