MEDIA CONTACTS:
Sam Belknap, Senior Community Development Officer, Island Institute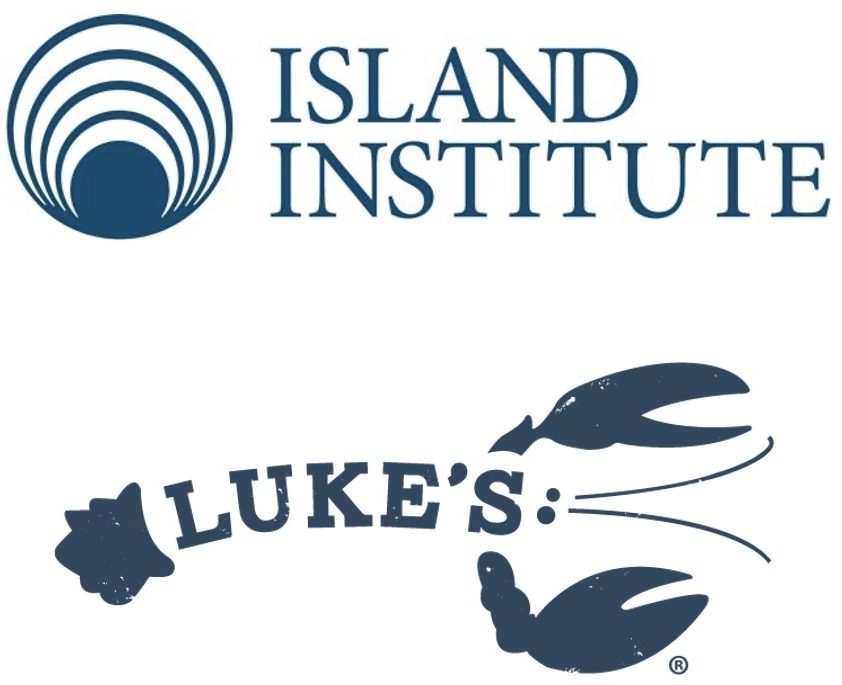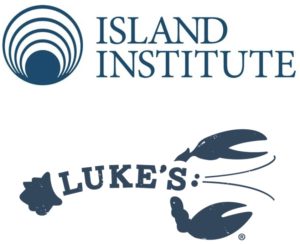 (207) 992-7726; sbelknap@islandinstitute.org
Ben Conniff, Chief Innovation Officer, Luke's Lobster
(860) 391-4123; ben@lukeslobster.com
---
PORTLAND, ME – The Island Institute, a community development nonprofit serving Maine's island and coastal communities, in partnership with Luke's Lobster, today revealed preliminary findings of a study the Institute commissioned which measured the carbon footprint of all aspects of Luke's Lobster's supply chain. At a gathering at Luke's Portland Pier location, spokespeople from Luke's Lobster, Island Institute, and others discussed the findings, as well as actions they've already taken and are planning for the future to continue carbon reductions for Maine's fisheries.
"Data from Council Fire's greenhouse gas (GHG) assessment of Luke's Lobster shows that this part of Maine's lobster fishery is on the low end of wild caught seafood from a carbon impact perspective" said Sam Belknap, Island Institute's Senior Community Development Officer. "Luke's goal of attaining carbon neutrality for their product impact is admirable, and this study provides excellent baseline data for Luke's and others as they seek to reduce carbon emissions while lower operating costs in the long run."
The findings of the assessment are encouraging for lobster fisheries in New England and Atlantic Canada. Within the Luke's Lobster supply chain in the year 2021, it was discovered that 2.89 pounds of GHG emissions are produced for every pound of live lobster sourced by Luke's from Southern Maine to Nova Scotia. These values indicate that Luke's lobster has a lower carbon footprint than other proteins such as beef (60 lbs emissions per lb of protein), lamb (24 lbs), farmed prawns (12 lbs), pork (7 lbs), and chicken (6 lbs).*
"This groundbreaking study provides Luke's Lobster with the information we need to take action on our path to carbon neutrality. We're starting from a position of strength—a baseline product that's far more carbon-friendly than land-based proteins–and we're actively pursuing additional cost-saving clean energy technologies for everyone in our supply chain," said Ben Conniff, Luke's Lobster Co-Founder and Chief Innovation Officer. "We look forward to partnering with Island Institute and fishermen in innovating new ways for Maine's fisheries to continue to lead on sustainability."
Clean energy solutions were identified for each part of Luke's Lobster's supply chain.
62% of GHG emissions come from diesel and gas used for fishing. Solutions include using 20% recycled biodiesel in the short term, and shifting to hybrid diesel/electric retrofits already available, on the way to fully electrified or green hydrogen–powered engines in the longer term.
13% of emissions come from bait. Solutions include using bait made from the byproducts of fish caught for human consumption, using bait caught/sourced as locally to where it's used as possible, and transport in electric trucks.
10% of emissions come from processing. Solutions include switching to renewable natural gas or electric boilers, and using renewable electricity for cooling.
8% of emissions come from product transportation. Solutions include using electric trucks, choosing trucks over flights when possible, and offsetting flight emissions.
6% of emissions come from restaurant operations. Solutions include shifting appliances and heat systems to electric, and using renewable energy for electricity.
1.5% of emissions come from wharf operations. Solutions include generating electricity with on-site solar panels, which can also power electric boats and vehicles needed to address other emissions noted above.
Said Belknap, "It's an incredibly challenging time for Maine's lobster industry but this report highlights yet another aspect of just how sustainable this fishery is. Lobsters caught and put through supply chains like Luke's are one of the best animal proteins from a carbon perspective, but there is still work to be done. Island Institute looks forward to supporting Maine's lobster fishery by implementing cost effective clean energy solutions, offering business support and other resources needed to sustain the fishery for generations to come."
* Neufeld D. The Carbon Footprint of the Food Supply Chain. Visual Capitalist. 2020. https://www.visualcapitalist.com/visualising-the-greenhouse-gas-impact-of-each-food/
###
ABOUT THE ISLAND INSTITUTE
The Island Institute is a 39-year-old nonprofit organization, based in Rockland, Maine, that works to sustain Maine's island and coastal communities and is committed to a just, resilient, and vibrant future for the coast of Maine. For more information, visit islandinstitute.org.
ABOUT LUKE'S LOBSTER
Founded in 2009 by third-generation lobsterman and Maine native Luke Holden, Luke's Lobster is a vertically-integrated seafood company and restaurant group dedicated to producing the best tasting seafood, transparently sourced from fishermen committed to sustainability. Luke's Lobster's Saco, Maine-based processing facility buys lobster, crab, and other seafood directly from fishermen and works collaboratively with them to return more value to the shore. In 2018, Luke's Lobster became a Certified B Corp, memorializing its long-standing commitment to sustainability and its stakeholders. For more information, visit www.lukeslobster.com.