Last fall, Congress passed the Infrastructure Investment and Jobs Act. The bill includes more than 1 billion dollars for ferries. For Maine, with 15 year-round, unbridged island communities, six of whom are served by the state ferry service, this program should make us pay attention. Access to these funds would help ensure the affordability and sustainability of these vital vessels.
The ferry service provides more than just transportation to and from island communities; islanders rely on ferries for necessary supplies and services. Ferries act like a water ambulance when an emergency strikes; they provide access to groceries and prescription medicines; and make deliveries to and from businesses. The ferry is the "bus" for Swan's Island students who attend high school on the mainland, for students who live on Vinalhaven and go to the Midcoast School of Technology, and for students who live on the mainland and travel to Islesboro's magnet school. All students, teachers, and coaches ride the ferries when traveling for extra-curricular activities.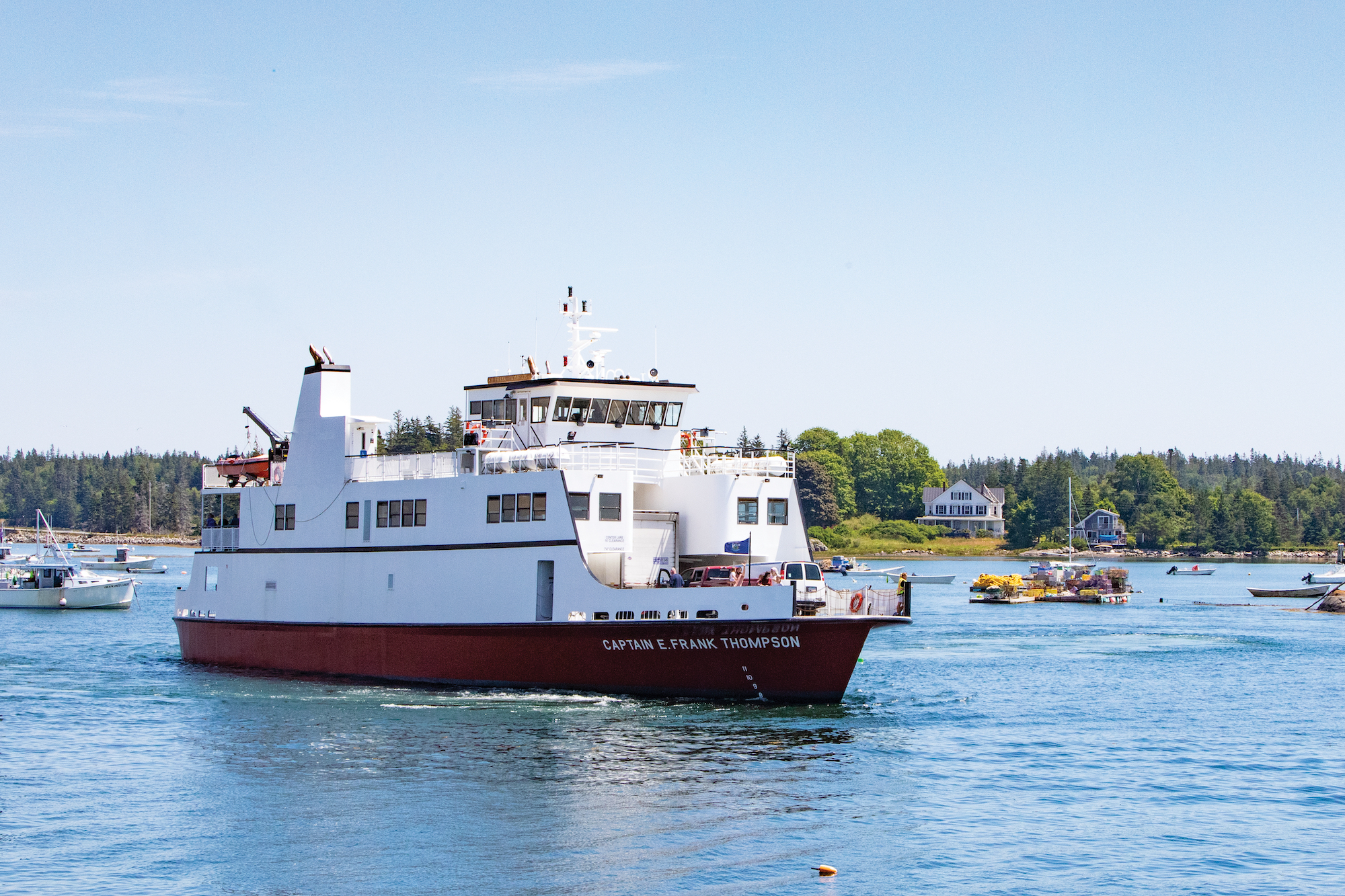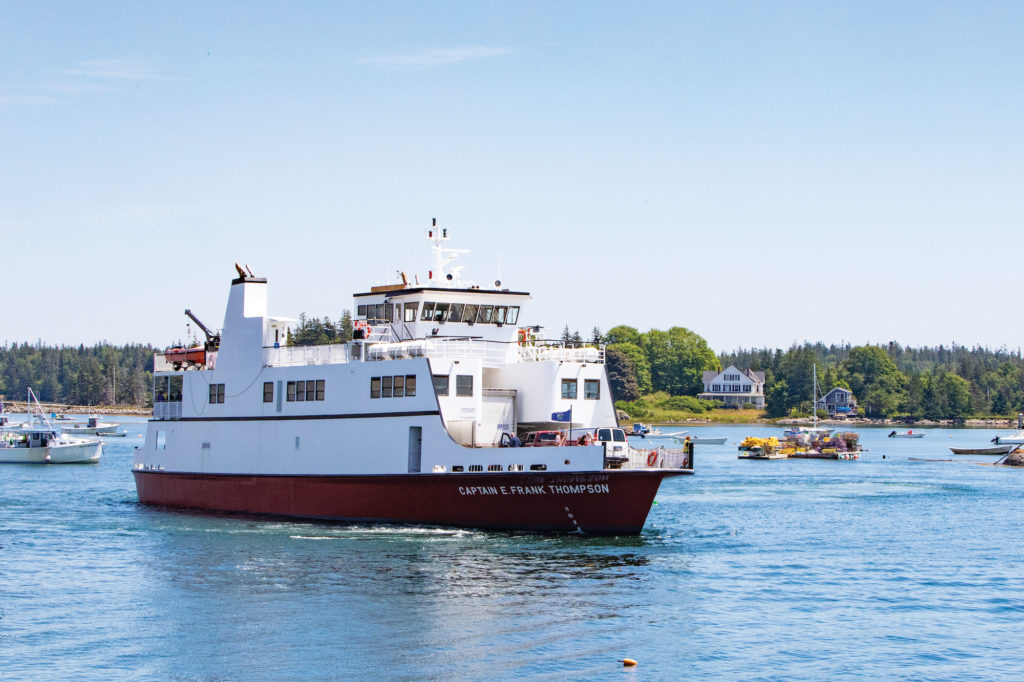 The infrastructure bill will provide $250 million in grants for electric or low-emitting ferry pilot programs and $1 billion as operating subsidies to states for eligible essential ferry service in rural communities. The Maine State Ferry Service (MSFS) has a yearly operating budget of around $12.5 million and a plan to replace at least two new vessels in the next five years, which will cost $10-12 million each. Both the low-emission ferry program and rural operating subsidies have exciting potential to go a long way for our state.
Nationally, ferries that are a part of big-city transportation systems have been able to access federal urban transit funding, but the MSFS operates in rural areas. The new billion-dollar Ferry Service for Rural Communities Program will support some rural ferries, including service in Alaska. However, depending on how you interpret the program's language, it is unclear if MSFS is eligible. To this end, U.S. Representative Chellie Pingree wrote a letter to Transportation Secretary Buttigieg this past February. The letter asked him to include MSFS's service to six of Maine's islands in determining state funding eligibility. "The MSFS provides regular scheduled service across its provided routes and does not budget, track costs, or set passenger rates by specific island route, but from a whole system perspective. This allows MSFS to set ticket prices for its various routes with an eye toward affordability for all system users. If ticket prices were set to match the actual cost to provide a specific route, the prices to some islands would be considered unaffordable to many residents," wrote Rep. Pingree.
We applaud Congresswoman Pingree's efforts in urging Secretary Buttigieg to consider MSFS to be eligible for the $1 billion allotted for rural ferry systems in the Infrastructure Investment and Jobs Act and if not, to establish waiver criteria. And we are hopeful the state will apply for the impending federal grant funds toward electric or low-emitting ferry pilot programs, which will help forward the state's goals laid out in the Climate Action Plan Maine Won't Wait. A notice of funding opportunity (NOFO) is expected from the U.S. Department of Transportation this June.
Efforts to modernize vessels are already underway. We are excited that a MSFS hybrid ferry is under construction at Senesco, and a request for proposals (RFP) for the design and engineering of an all-electric vessel will go out for bid later in the year. The aim is to have this second vessel in construction by 2024-2025. Every ferry designed and built locks in fuel, personnel, and maintenance costs for the life of each vessel which average 30-40 years of service. Better-designed vessels and operational improvements would benefit the state for many years to come, not to mention benefiting the islanders and those who work on the islands who rely on this essential service as well as its affordability. The utilization of these federal programs would allow the state to make generational investments in the ferry service that would benefit our coastal and island communities to 2050 and beyond.