In our next installment of "A Few of Our Favorite Things" with Luke's Lobster, we're featuring some wonderful for-profit businesses in Maine that are doing good things for our coast and our communities. From the working waterfront to manufacturing and maple syrup, each of these businesses represent a piece of who we are and some of the innovation that's helping to build resilience and sustainability for Mainers and our state. With values and missions that focus on people and purpose as well as profit, they are investing in our communities, our economy, and our environment in important ways.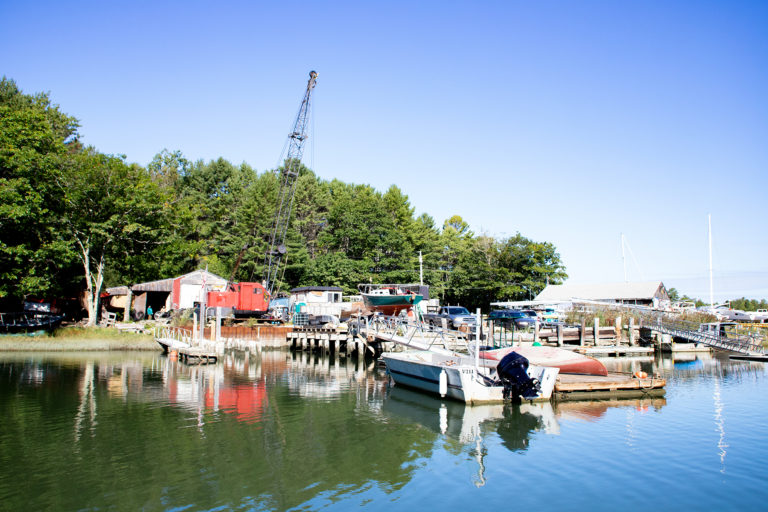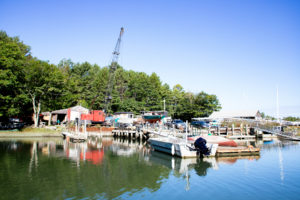 The Boat Yard 
Located in Yarmouth, Maine, The Boat Yard offers a variety of products and services for fishermen, aquaculturists, and those working on the water, including boat storage, boat repair, and electric boat motors for purchase, retail, and demonstration. With a goal of becoming carbon neutral in the next 10 years, the company recently used an Island Institute Spark! Grant to purchase electric outboards and charging units for two working skiffs that they will use as prototypes for local shellfish and seaweed growers to test out. By allowing aquaculturists to use the skiffs while tending farms and for short runs back and forth to boatyards, the company hopes that growers will see the benefits and reliability of these systems and invest in them for their own operations. By investing in and promoting energy efficient equipment and operations on the working waterfront, The Boat Yard's ongoing efforts will help reduce carbon emissions and water pollution, support aquaculturists in exploring new technology, and create a more resilient coast.
---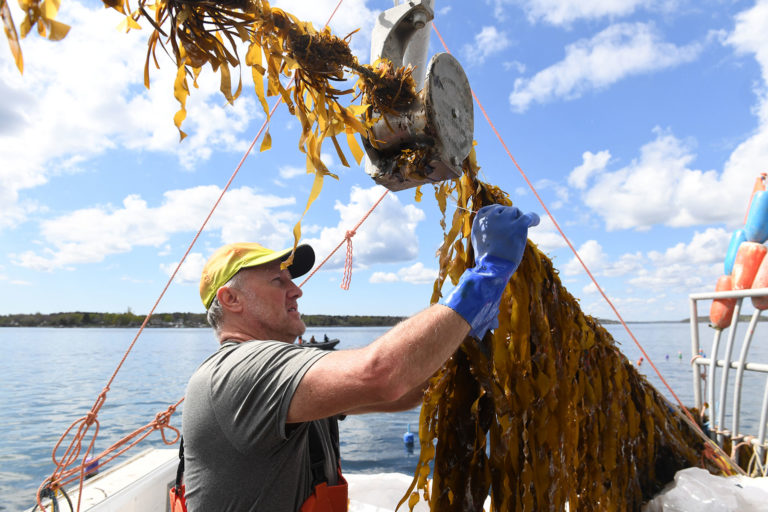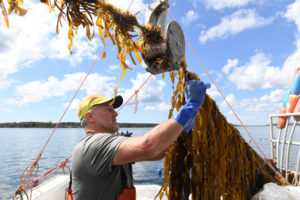 Atlantic Sea Farms 
In 2009, the founders of Atlantic Sea Farms created the first commercially viable seaweed farm in the United States with the goal of diversifying how Maine's coastal waters are used. Today, under new leadership, the company works with fishermen up and down the Maine coast to grow kelp—a delicious and mineral-rich sea vegetable that represents the vast majority of cultivated seaweed in the U.S. By cultivating this regenerative crop here in Maine, Atlantic Sea Farms and their partner farmers are creating positive change by finding new ways for lobstermen to work on the water while improving the health of our oceans. Through the harvesting and processing of Maine kelp, the company is helping to diversify coastal incomes, reduce ocean acidification, and grow a sustainable food source that positively impacts the economic and environmental health of our coastal communities. Atlantic Sea Farms sells a variety of tasty products in restaurants and retailers nationwide, including Kelp Cubes (which are excellent in smoothies), Sea-Chi, fermented seaweed salad, and more. To learn more about Atlantic Sea Farms, click here.
---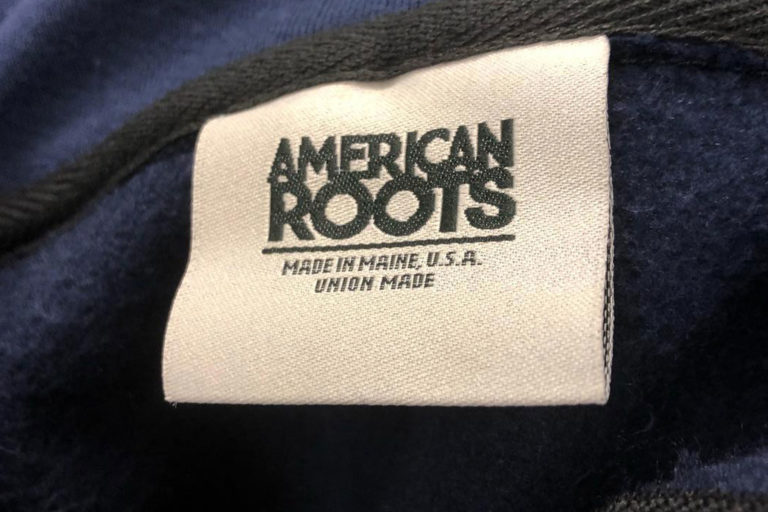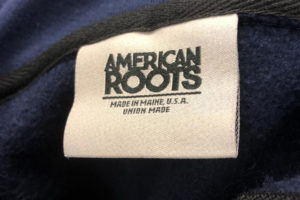 American Roots 
Launched in 2015 by Ben Waxman and Whitney Reynolds Waxman, American Roots is a 100% American-made and Union-made textile and apparel company that specializes in direct retail and business-to-business sales. Its story started with a vision of creating quality apparel and products in the U.S., including every step from fiber harvesting to dyeing to the last stitch sewn at its factory in Maine. In order to assemble and grow a workforce to support locally based manufacturing, American Roots partnered with Old Port Wool & Textile to develop a training program for stitchers. This program, now known as Common Threads of Maine, has grown into the leading program for Maine manufacturing companies to source their workforces. Even with its continued growth, this family-run textile business remains grounded in community and is committed to providing livable wages and benefits for its employees. Their mission is to create jobs that are meaningful, fair, and good-paying and rebuild American manufacturing in a more just and sustainable way. Learn more about American Roots and their products here.
---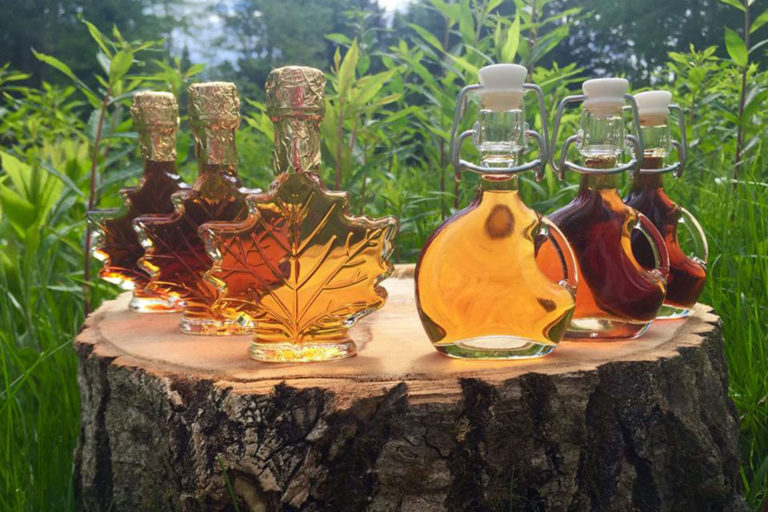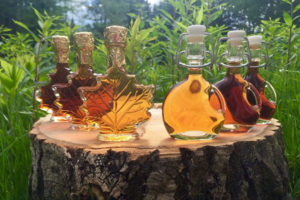 Passamaquoddy Maple 
Passamaquoddy Maple is a 100% tribally owned business that sustainably harvests and sells organic, pure maple syrup from the deep woods of Maine. Harvesting maple syrup reaches back to the tribe's early ancestral roots. While their methods have evolved, the desire for the Passamaquoddy people to be with nature has not. Since their operation began in 2014, the Passamaquoddy Tribe has tapped over 10,000 trees, produced over a thousand gallons of maple syrup, and created seasonal and full-time jobs for the Passamaquoddy people. The mission of Passamaquoddy Maple is to produce a high-end, small batch product that not only sustains tribal land but creates ongoing job opportunities for the Passamaquoddy people. You can find their syrup and other maple treats on their website here.
---
Interested in reading more from this series? Check out all of the posts from "A Few of Our Favorite Things" here on our blog.