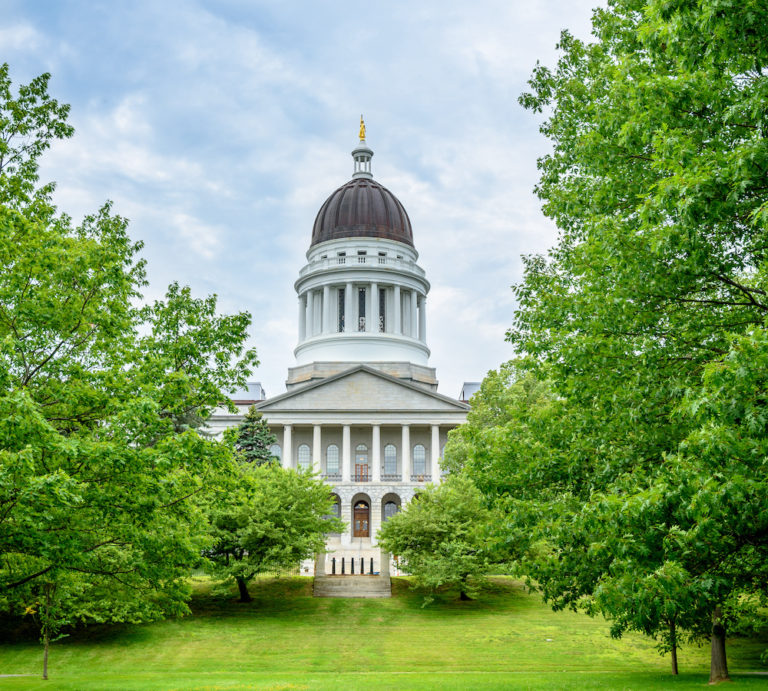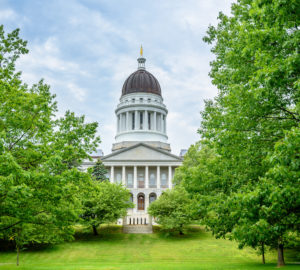 The "long" session of the Maine Legislature lived up to its name this year as significant legislative work happened well into mid-July. The policy landscape shifted dramatically during this session, with more than $300 million available to support economic and climate resilience work. In the bleak days of last winter, this amount of funding from the State for these priorities seemed almost unimaginable.
Here are a few highlights on how the session ended for some of the issues that we worked on and impacted the communities we support.
DEVELOPMENTS IN BROADBAND
Broadband may well be the signature issue of the COVID-19 pandemic. Due to the challenges that emerged at the start of the pandemic and the conversations and legislation that resulted, we are on the cusp of significant funding for broadband.
The presence of these funds is shifting the policy conversation away from being firmly grounded in scarcity of public funds and towards using this moment in time to leverage significant public value in the form of universal, equitable access to high-speed internet. In addition, policymakers now see broadband as foundational to economic resilience and, importantly, to addressing climate change.
These are all new shifts in statewide conversations. In 2017, the Island Institute identified two policy priorities that we have been working on for the last four years: a robust statewide broadband institution and significant public funding. With the end of this legislative session, we are now closer than we have ever been to having the right set of institutions and resources capable of solving our broadband challenges for a generation.
The end of this legislative session also saw the creation of a new broadband authority in Maine. The Maine Connectivity Authority is designed to be a strong institution. It is flexible enough in its structures to be a good partner while ensuring the State receives the fair value for its investments. The Maine Connectivity Authority received $21 million in federal funding in July and will receive another $129 million later this fall. Using these funds, it will work to ensure three goals: (1) that effective, accessible connectivity is universally available in the state; (2) that there is secure, affordable, reliable, competitive, and sustainable forward-looking infrastructure that can meet future needs; and (3) that all residents, businesses, and institutions in Maine are able to take full advantage of the economic, health, educational, and other opportunities available through connectivity services.
While the Maine Connectivity Authority is busy forming and developing long-term plans, the Legislature fixed language in the budget to ensure that the ConnectMaine assessment includes both landlines and cell phones. This fix corrects earlier language that had inadvertently left cell phones out and caused ConnectMaine to rely on a diminishing revenue stream tied to landline subscribers.
This additional $1.7 million per year in increased funding will help ConnectMaine continue its work, including developing a broadband intelligence platform and sophisticated mapping to aid in deploying funds across the state. ConnectMaine will also continue collecting data about where existing infrastructure is in the state, award the remainder of the July 2020 bond funds, and apply to the National Telecommunications and Information Administration for $15 million in federal funds to support broadband projects in rural parts of Maine.
For more updates on recent broadband news and developments, click here.
Maine Jobs & Recovery Plan invests heavily in clean energy and climate resilience
One of the last acts of the Legislature before adjournment was to pass LD 1733, the Maine Jobs & Recovery Plan. This $980 million bill allocates federal American Rescue Plan funding across the State government. Governor Mills hailed this bill as likely being "the most transformational proposal of our lifetimes."
According to Gov. Mills, "Its initiatives—including funding for child care, housing, broadband, health care subsidies, workforce training, and economic recovery grants—tackle a range of serious issues that will help Maine people and businesses recover from the economic shock of the pandemic and address longstanding structural issues that have held our state back."
The funding from this bill won't be available until this fall at the earliest, and in some places, new programs need to be created to award the funding. Funds available in this bill include:
$50 million for energy efficiency work at the Efficiency Maine Trust
$20 million to protect infrastructure from climate change
$10 million for seafood processors and dealers to make upgrades or repairs
$8 million to expand municipal and public Electric Vehicle charging
$8 million to help improve interconnections to the electric grid
$7 million for fish passage and habitat restoration work
$5 million rural workforce transportation pilot
$3 million for research and work to further the economic sustainability of fisheries in the face of increasing protections for North Atlantic Right Whales, lobster fishery monitoring, and the development of offshore wind energy
All of these investments were identified in the work of the Economic Recovery Committee, the State's ten-year economic development strategy, or the Maine Climate Council, and represent significant additional sources of funding for work that is important to many of our partners.
We will continue to work with state agencies, community leaders, businesses, and partner organizations to help inform the development of these programs. Coupled with other funding available, Maine communities have a significant opportunity to make investments that build resilience to climate change and future economic shocks.
Capacity in government to address climate change
In the State budget and a few other bills, the Legislature also recognized that the State and its agencies have an essential role in supporting economic and climate resilience. However, under-resourcing and understaffing state agencies makes it harder for businesses, communities, and people to go about their business.
Maine's blue economy is closely tied to the Department of Marine Resources's (DMR) ability to assess and manage marine resources. DMR has funding for positions to support the aquaculture leasing process, help engage in right whale regulatory processes, and support offshore wind policy discussions.
In addition to the positions themselves, DMR has funding to upgrade essential equipment to support water quality monitoring and improve harvesting opportunities for shellfish. DMR also received $3 million in funding for research and policy initiatives related to the economic sustainability of the state's fisheries. These funds are designed to help support Maine in addressing Right Whale protections, shifts in how the lobster fishery is monitored, and better engage in the development of offshore wind energy.
Beyond funding, the Legislature also provided three important directions to various state agencies. One bill will help the Public Utilities Commission better account for greenhouse gas emissions in its regulatory processes and directed the Maine Climate Council's equity subcommittee to help develop recommendations around what environmental justice means in Maine. Both of these changes can help our state better ensure that the benefits of addressing climate change are more equitably distributed and that the burdens don't fall to already disadvantaged or heavily impacted communities.
Another bill established a forward-looking policy to develop the rules and statutory changes necessary to account for future sea level rise in various regulatory overlays. The State will be working to incorporate 1.5 feet of sea level rise by 2050 and four feet by 2100 into regulation. This will take some time and be a detailed conversation, but having clear guidance from the Legislature that adopts these projections as official policy makes this process easier.
Funding for Working Waterfront Protections and other SUCcESSES
The State budget included $40 million for the Land for Maine's Future program, spread out over the next four years. At least 10% of these funds are being set aside to purchase easements on working waterfront properties, ensuring they will remain working waterfronts forever. The Working Waterfront Access Protection Program is a partnership between the Land for Maine's Future program and the Department of Marine Resources.
With this program, the State can purchase the development rights to a working waterfront from a willing seller. While the program isn't designed to help address a quick sale or "save" a property in distress, it has provided long-term protection for 26 working waterfronts in Maine. Additional information about the application process and timing for these funds should be coming later this fall.
Other notable successes for Maine's coastal communities include:
The establishment of the Maine Service Fellows Program and a Maine Climate Corps to help add capacity to communities and small organizations.
The dedication of $5.5 million for a municipal partnership program to support community climate and energy projects.
Remote participation is now a clear option in public proceedings as long as the body has followed the provisions in law to adopt a policy. One good reason for having this policy is if the body's jurisdiction includes unbridged islands.
Allowing remote notarization of documents for the next two years and creating a pathway to further review whether this practice should continue.
State agencies are about to have a significant amount of money to support economic and climate resilience related projects. We look forward to helping to inform the development of these programs and connecting community partners to funding as it becomes available.
---
Nick Battista is the senior policy officer at the Island Institute.