This is the first in a series of four blog posts we are doing with partners at Good Shepherd Food Bank, Give IT. Get IT, The Opportunity Alliance, National Digital Equity Center, and Maine Community Foundation to help highlight and deepen our understanding of the ways that our education, our elders, our health and food security are all affected by a lack of affordable, equitable access to internet in Maine communities.
---
Access to reliable high-speed internet in Maine has been an issue from the first day that the first Mainer was provided an internet connection and their neighbor was not. Nothing has highlighted our awareness of this issue more, of course, than our recent experience with the COVID-19 pandemic. Forced inside and apart, we turned to the networks that exist online. We order groceries online, conduct health appointments, visit our grandparents and grandchildren, stay on track towards completing a degree, and we connect. So, how does it affect our ability to sustain ourselves and to thrive—now and post-pandemic—if we are unable to afford the subscription cost or equipment required to connect?
When a town identifies that a lack of internet access is a problem in need of a local solution, the challenge is more complex than just finding the internet provider who can set up the lines or the funding to pay for it. The community must commit to examining local needs and establishing the systems and resources required to ensure that all residents have adequate and affordable access to internet service. But how do can we get to this place of equitable access?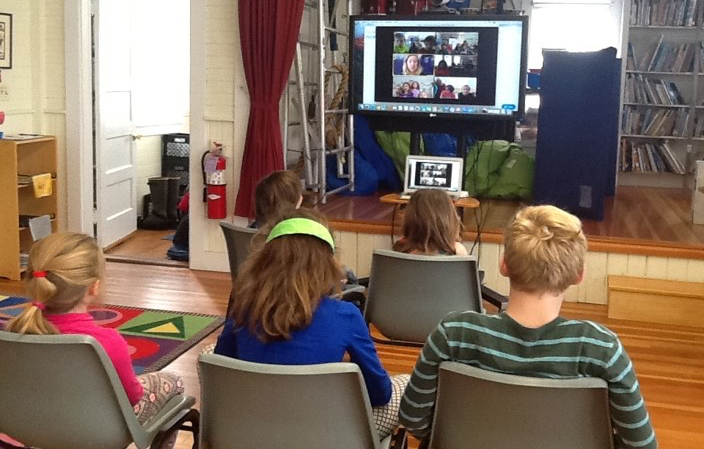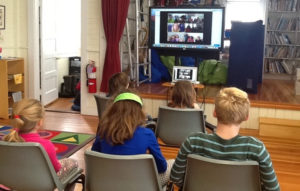 When working towards a solution, communities should consider:
Who is affected and what do they need?
What is an affordable monthly subscription rate for community members?
When should a community step in to defer costs or cover payments for a resident, and what funding mechanism should be put into place to accommodate this need?
How can we address the need for affordable equipment for fixed-income residents?
What education and skills do residents need to take full advantage of the service being delivered to them?
Who is affected and what do they need?
Our local food pantries, religious institutions, and community organizations are already deeply entrenched in the work of meeting local needs. Meeting with them might be the best place to begin the conversation. They can often provide insight into the dynamics of your community's needs, and they can share the parameters they've put in place to help organize their own assistance programs. Qualifying to receive assistance with internet costs might require that one also qualifies to receive a school lunch subsidy, heating assistance, or social security benefits. Ensuring that there is a broad range of eligibility requirements will ensure adequate accessibility for all community members, regardless of age or employment status.
What is an affordable monthly subscription rate for our community?
Not all homes that have a connection to service are able pay for that service. The best way to understand what is affordable for your community is to ask your community directly, "What can you afford?"  Our Community-driven Broadband Process Guide lays out the need for surveying communities early on in a broadband advocacy process. When surveying, asking a question about affordable monthly costs is essential. We've found that asking "What would you like to pay for internet?" is not the best approach. Everyone dreams of only paying $20 a month. Rather, residents should be asked: "What is the most you could consistently pay for internet service?" Changing the question just a little allows everyone to evaluate their means and respond with a realistic answer. Assessing what percentage of residents are unable to pay the going rate will inform the scale of the community response needed to meet the need at hand.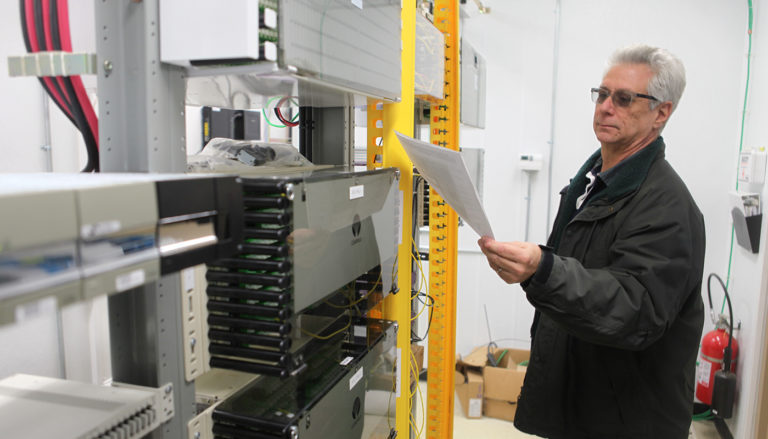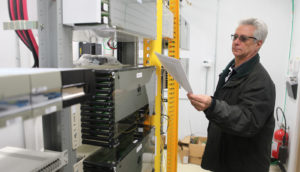 When should a community step in to defer costs or cover payments for a resident, and what funding mechanism should be in place to accommodate this need?
The discussion does not end with an affordable monthly subscription rate. If a town is truly looking for a community-wide solution, there needs to be a conversation about when and how a community intervenes to provide short- and long-term solutions.
The small island community of Islesboro established a system for meeting this community need by including internet access as a qualifying area of need within an already established community fund (Learn more here). Other communities create a fund that is overseen by the Select Board, and address support for internet costs the same way that they address financial need around electric bills and heating fuel costs. Funding can come from the municipality itself or from local donations. Because internet access is a minimal cost compared to heating fuel (for example), a small fund of $5,000 can go far in helping to address the affordability needs of community members.
How can we address the need for affordable equipment and technology for residents?
Once the barrier of cost of service is remedied and homes have an established internet connection, we must look to what is going on inside the home. For many, the cost of the technology required to utilize their internet service can far exceed their financial means. Fortunately, Maine has an incredible partner in the state that is working to ensure that every Mainer has access to a working, reliable device at a cost they can afford. In this series, Maine's Give IT. Get IT. will share the story of how they put recycled equipment to use in the hands of a capable Mainer who was facing multiple barriers to stability and success. Eligible individuals and nonprofits can request low-cost equipment through Give IT Get IT here.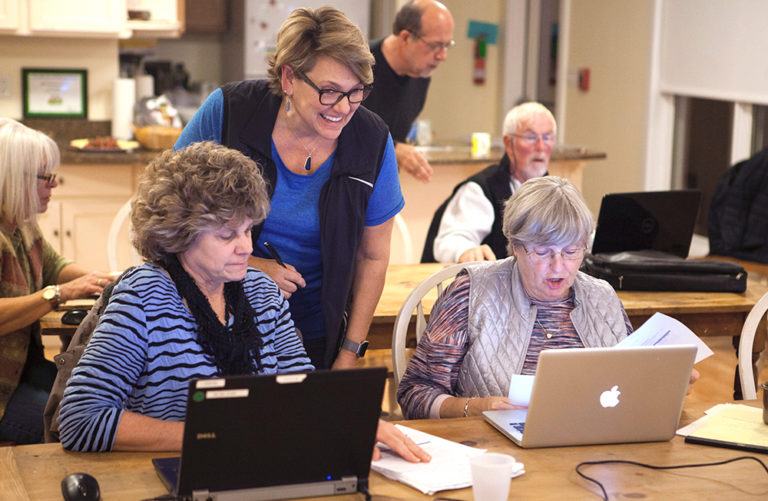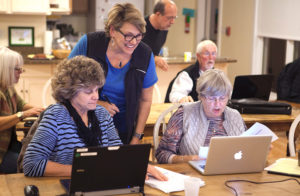 What education and skills do residents need in order to take full advantage of the service being delivered to them?
Once internet service and equipment are secured, these resources alone do not equate to access for all users. The National Digital Equity Center (NDEC), based in Machias, Maine, provides communities with virtual and in-person classes that address at-home, education, business, and elder technology needs, among other digital literacy needs. In addition to free courses, free tutors are also available to provide one-on-one support for individuals who need direct support or have a singular concern. NDEC often partners with local anchor institutions, like schools and libraries, to bring focused education to the community.
The relationship is simple—for those in need of support with any other basic need, the ability to access and afford an internet connection and the equipment and training needed to put it to use may also be a need.
In this series, Good Shepherd Food Bank will offer a window into the ways that a lack of access to the internet not only impedes the work of those helping to feed Mainers, but how it affects the basic needs of our already vulnerable food insecure neighbors. We will also hear from The Opportunity Alliance's Foster Grandparent Program about how access to internet and digital literacy training affects our elders' isolation and quality of life. And our partners at Maine Community Foundation will highlight how lack of access affects students of all ages in their pursuit of a pathway out of poverty.
Join us over the next few weeks as we explore how and why affordable, equitable access to internet builds a better Maine.
We can get there from here.