In more ways than one, it has been A YEAR. It has been a year since we cancelled the 2020 Artists & Makers Conference, and a year since life changed around us and within us.
Before the COVID-19 pandemic, arts organizations, galleries, museums, theaters, artists, musicians, makers all understood the importance of the creative economy on Maine's broader economy. Shoppers, tourists, customers, theatergoers, patrons, collectors, art lovers, music lovers, teachers, and fairgoers also knew this on some level—how art brings so much to their lives. And now, a year into periods of isolation, decreased personal connections, and shrinking personal communities, we all understand just how much ART means to us all on many levels.
Art helps us make sense of our world. Art enables us to communicate what swirls within us. In Portland, Ashley Page installed large banners commemorating Black lives lost with a series of portraits called, "In Memory of Those Taken". Page spoke with Maine Public about the role of public art in a time of cultural reckoning on the issues of race and police brutality.
Makers, as well, continued to make differences in their communities—some through shifts of focus.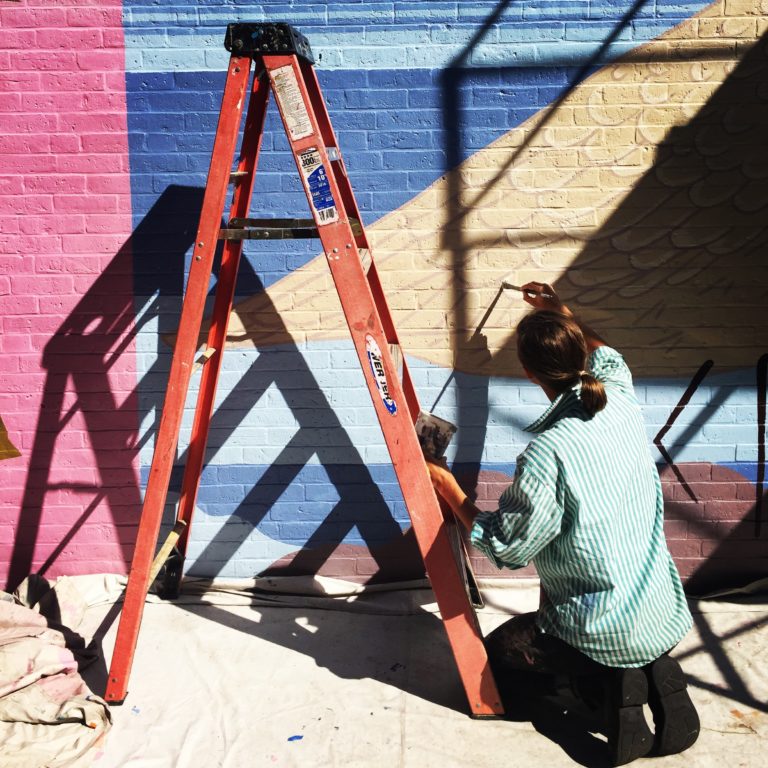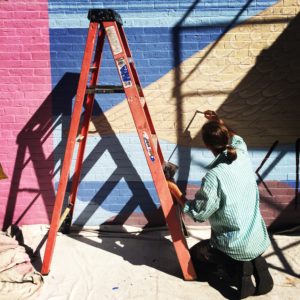 Making and creating on a fundamental level eases stress and helps us process our experiences in a non-verbal way. We've put art in our windows to uplift neighbors in our communities. We've decorated sidewalks and shop windows and sent drawings and art collages to distant family we haven't seen in a while. In this process, we've discovered and remembered things about ourselves. I have savored the Farnsworth Museum's regular email, "Art Cannot Be Contained," and have devoured the content. I continue to be inspired by all the ways that creativity and art shine light in areas of darkness, lead to innovation, and meaningfully connect us to each other. As individuals, we have turned significantly online to absorb art. We've taken virtual museum tours, listened to record drops on Instagram reels, watched makers create in time-lapse videos, practiced dance routines for TikTok, relived favorite concerts on YouTube. We may have even learned a new medium or dusted off our old sketch pad or journals.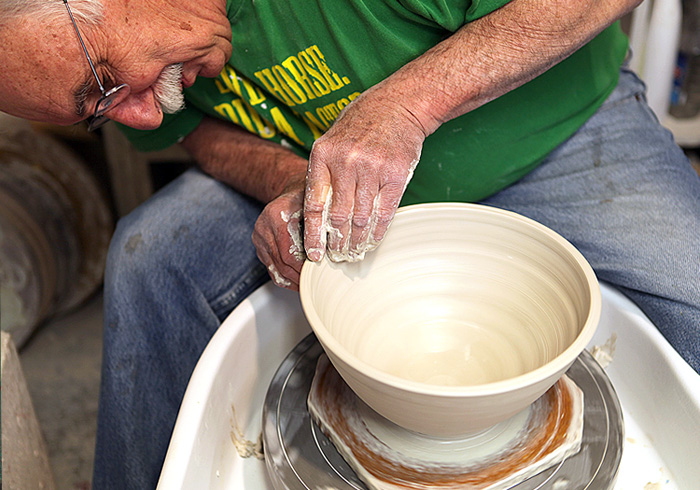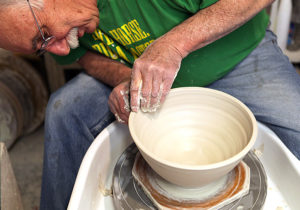 As organizations, we have pivoted, adjusted, and persevered. Some of have survived and even thrived. In Archipelago, we offer store hours and protocols that help keep our customers, staff, and community safe. We boosted online shopping and curbside pick-up such that web sales grew over 600% in our busy periods. We are pleased that we could continue to provide much-needed income to Maine's artists and makers throughout the summer and the holiday season. Many vendors were very happy to be able to fill and refill our orders, but some were unable to provide product due to health, school, family complications, and other burdens. In some cases though, orders from Archipelago were the only ones that vendors were seeing come through their business.
Annually, Archipelago now provides over $250,000 in sales income to our artists and makers, which has totaled over $250 million since we opened in 2000. This income goes directly into the pockets of 300+ artists and makers from Scarborough to Lubec, Vinalhaven to Rangeley, and many towns in between, and helps support them and their businesses in both good times and bad.
The U.S. Bureau of Economic Analysis reports* that the arts and culture sector (artists, university arts, commercial, and nonprofit arts organizations) contributes $878 billion to our nation's GDP and $1.55 billion to Maine's economy, representing over 2.5% of the state's GDP.
The commercial fine art world has seen changes, too. In some parts of the country, traditional art investors have pulled back not only due to financial uncertainty, but also because some galleries have been closed and events like art fairs have been cancelled. In Rockland, the number of galleries able to remain open was mixed. Both small and large galleries made the best of their individual situations to remain viable, and buyers responded by offering some galleries a lifeline through the much smaller crowds. Archipelago saw an anecdotal increase in art sales, particularly as out-of-state folks, who love Maine's sceneries and landscapes and longed to see our state, brought pieces into their homes to keep Maine close to their hearts. Such is the power of art.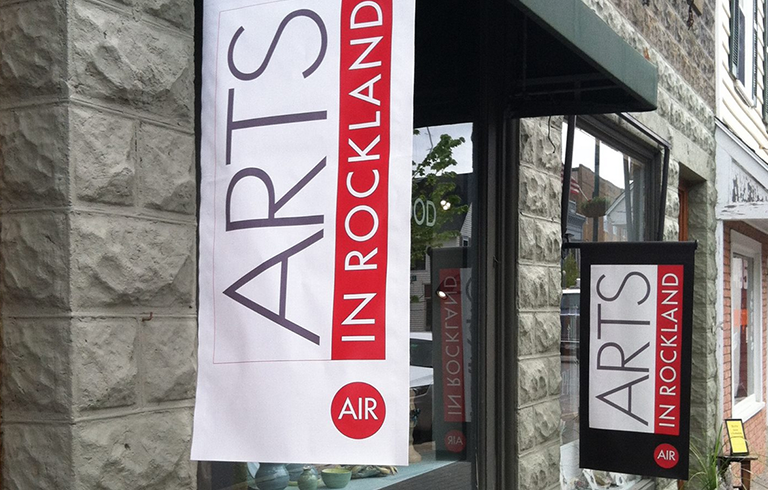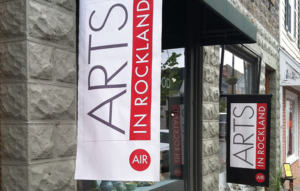 This Spring, more than ever, promises new life and the end of much isolation and solo creativity as well. In Archipelago, we've painted the gallery, and we're training new staff, reviewing COVID checklist protocols, meeting new artists, and sweeping the sidewalks. We're also busy planning our 2021 Artists and Makers Week, which will be taking place April 5-9, and will include online events and resources as well as a community art project this year. More information coming next week, so keep an eye out for that!
Back at home, my youngest son has been busy since Christmas making his post-COVID bucket list, which includes sleepovers, trips to the movies, a trip to Maine's new Mineral and Gem Museum, new stops on the Maine Art Museum Trail, and playdates galore. As we all continue to fine tune our own lists, I know that live events, summer concerts, museum dates, shopping, craft shows, bars with live music, in-theater movies will be well represented.
As we see the light returning, may we all remember the creativity we nurtured in ourselves, our businesses, snd our communities, and let's make more art together! And, if it doesn't include them already, consider adding more art-inspired items to your bucket list. Have you done the Maine Sculpture Trail? Or visited Rockland, the art capital of Maine? If you do plan a trip to Rockland soon, please stop in and say hello, because we've missed you!
*Figures taken from the Americans for the Arts Action Fund, "Why the Arts Matter in Maine" fact sheet.