During these unprecedented times, Island Institute Community Development Officer & Education Specialist Yvonne Thomas and other members of the Community Learning for ME (CL4ME) team are working to reimagine education in Maine. CL4ME is a collaboration and website created to support and connect Maine's families, teachers, and educational organizations in response to the challenges and changes created by the pandemic. One of the many ways this happens is through responsive learning opportunities for students and adults based on emerging needs and priorities. Last fall, the CL4ME Creative Design team developed the Reimagining Education Conversation Series in response to the need for big picture discussions about what is happening in education and that conversation series continues this spring.
Read more about what "Reimagining Education" is in this blog post originally published on the Community Learning for ME website.

---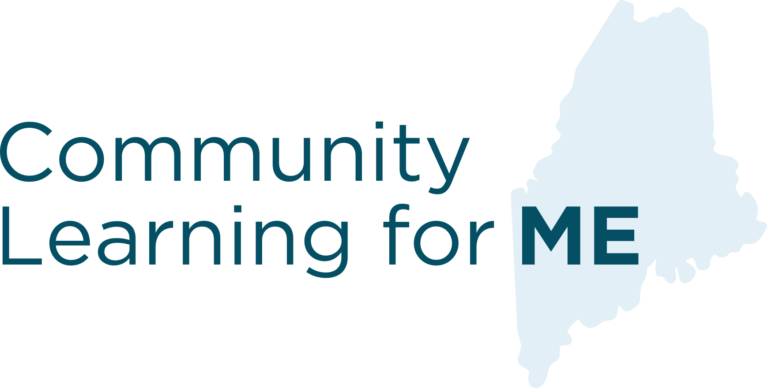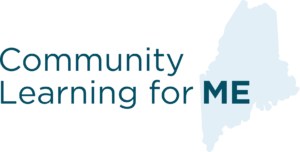 'How are you…?' It's an automatic question we ask each other daily, but it feels much heavier than it used to. My response is usually some version of 'I'm fine' (because most days I really am fine), and then I add a tribute of sorts to all the educators and parents I know. 'I'm fine, but I don't think I would be if I was still working as a school counselor, or if my two kids were still school-aged.' I am no longer on the frontlines of K-12 public education, which is one of the most important and most difficult places to work, period, let alone during this pandemic. And I am very privileged to be able to do my job from home—a job which allows me the time and space to collaborate and wrestle with big questions like:
Will COVID be the opportunity we need to reimagine education?
What do students actually need to know in order to be successful?
Whose job is it to teach our students?
Last fall, the Community Learning for ME (CL4ME) Creative Design Team identified the need to create time and space for anyone and everyone interested in education to talk about the bigger picture of what was happening in our schools as a result of COVID19. But who has time to talk about how the pandemic is showing us ways we might finally make lasting systemic changes in education when we have to focus on getting enough hand sanitizer in our classrooms today?
For months, necessary emphasis had been placed on meeting the immediate safety needs of schools and communities, and with so many technical and logistical problems to solve, there was little or no room to step back and reflect on the incredibly rapid changes that are taking place in education, in real-time. And yet, we heard a growing desire among educators, students and parents to make the time to delve into the big questions for education beyond the immediate crisis. So, we created a series of conversations to 'Reimagine Education' and held open evening meetings in October, November, and December to go deep on one of the big questions listed above each month. We started each of our conversations with a shared learning experience and at the end of each session, we used a virtual tool called a Padlet to capture our learning and ideas. Check out the Padlets here:
After completing the series, we realized that this work is just getting started, and there is so much more to talk about and potentially act on. We are excited to offer Round Two of the Reimagining Education Conversation Series, which will be held on the last Thursday of the month from January through April. Whether you are a student, parent, community member, or educator, you are invited to our virtual table to be part of the conversation about reimagining education. Now is the time to talk about how we do this.
---
Additional resources
Articles that inspire us:
About Community Learning for ME
Community Learning for ME (CL4ME) is a grassroots collaboration, born in response to COVID-19 and led by the Rural Aspirations Project. In addition to hosting a website for teachers, families, and organizations to provide 'one stop shopping' for the abundance of virtual resources that have become available since March 2020, CL4ME also offers its own sessions in response to the identified needs of Maine's educators and families.