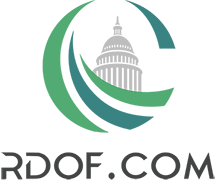 On December 7th, the Federal Communications Commission announced the results of the Rural Digital Opportunity Fund, which provides successful bidders with a monthly subsidy to help offset their costs of providing internet access in rural areas. 4 providers in Maine are set to receive $71 million in subsidies over 10 years that cover slightly more 27,000 locations.
A map of the areas where bidders were successful can be found here.
Consolidated Communications successfully bid on over 11,000 locations
Pioneer Broadband successful bid on about 1,600 locations.
Redzone successfully bid on 700 locations.
The subsidy for almost 14,000 locations was awarded to Space Ex.
These providers will receive an operational subsidy over the next 10 years worth up to $34M for Space Ex, $31M for CCI, $5.5M for Pioneer, and $500k for Redzone.
Providing $9.2 Billion in subsidies to private companies across the country through an auction at the census block level is a complex undertaking. Here are some highlights
Eligible areas were identified at the census block level and where the FCC determined that no provider was offering service of at least 25/3 mbps. The FCC used Form 477 data as the basis for determining eligibility and also removed census blocks where a provider had committed to offering service through the CAF II auction, the USDA ReConnect program, or state specific programs.
In return for this monthly subsidy that starts when the paperwork and forms are completed, these providers are committing to provide an estimated number of locations within that census block a certain level of service. Providers must meet periodic build out requirements that will reach 40% of assigned locations in a given state by the of year three (2023) all assigned locations by the end of 2026 (or year six).
Successful bidders have until February 15th to file a detailed description of the technology and systems they are going to be using to meet the auctions public interest requirements.
Consolidated has plans to make investments in developing more fiber to the premise projects and after the auction closed on some new funding to help these build outs.
It is worth noting that SpaceEx is currently undergoing beta testing and will need to launch thousands of new satellites in order to provide the service nationally that they were successful in bidding on.
Numerous questions from when service might be available to what it might cost to what is being provided service remain significant unknowns – and will likely remain unknowns for many Mainers well into the future.
Additionally, a Phase II Auction is being planned and that auction will cover partially served census blocks and areas that were eligible for phase I but not awarded.
All this said, the presence of these subsidies doesn't change the underlying calculus that drives the broadband conversations – how important is broadband to the future of your community, how much control over that future you want to have as a community, and how much you are willing to pay for that control – all remain foundational questions. Broadband isn't a regulated utility in the same way telephone service or electricity is – nobody has to provide you with service.