As part of our ongoing collaborative series with the Luke's Lobster, we're celebrating Maine's creative economy and some of the incredible work that our state's artists and makers create for us to enjoy throughout the year.
Maine has long been known for being home to fine artists and makers of all kinds. The Island Institute's store, Archipelago, plays a role in supporting the creative economy that is part of both the social and economic framework of the coast. Archipelago showcases the talents of more than 300 Maine craftspeople, including fine artists, potters, jewelry makers, fiber and textile artists, and more.
Our artists and makers are carefully selected to represent the very best of Maine. When you shop in our Main Street store and gallery, or online at thearchipelago.net, you support Maine's creative economy with every purchase—55% of all retail sales are returned directly to Maine artists and makers. That's added up to more than $2.5 million since 2000!
As the pandemic forced many small business owners to rethink their online presence or limited retail sales, Archipelago was already ready with an online store, which showcases the same artists and products you will find in our Main Street location in Rockland, Maine. Like many other retail businesses, we have worked hard to promote online sales and maintain an income stream for our suppliers, and we are grateful for the ongoing creativity, hard work, determination, and resilience shown by our artists and makers, as well as the overwhelming support we've seen from customers across the country. While we focus on bringing the best of Maine to our customers' doorsteps and try to make it as easy as possible for people to give back to Maine's creative economy, we truly couldn't do it without this network of support on both sides. Whether in person or online, we invite you to check out the wonderful array of artists and products featured in our store throughout the year. Like the changing seasons, there's always something new to see and explore within our walls!
For last-minute gift ideas*, or for a reminder of Maine in the New Year, check out a few of our favorite things from Archipelago's artists and makers: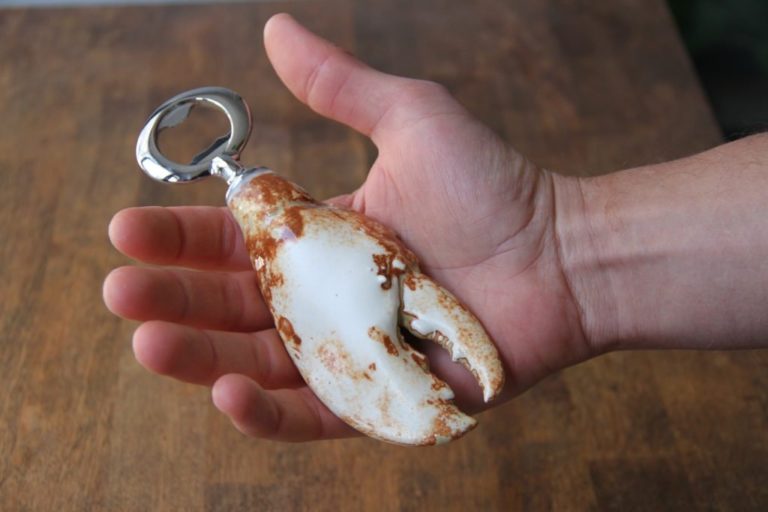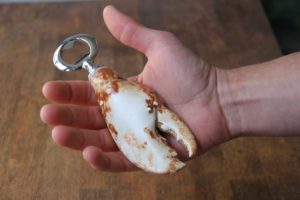 Merrymeeting Clay: Merrymeeting Clay is a small ceramics studio located on Merrymeeting Bay in Bath, Maine, with a belief that the objects we surround ourselves with have a direct impact on the quality of our lives. Your preferred coffee mug. That beautiful wall hanging. Simple objects like these have the power to brighten our days simply by being there. With designs inspired by the Maine coast, they specialize in handcrafted ceramic objects for your home that are as unique as you are.
Shop from their array of lobster claw bottle openers, bottle stoppers, and more here.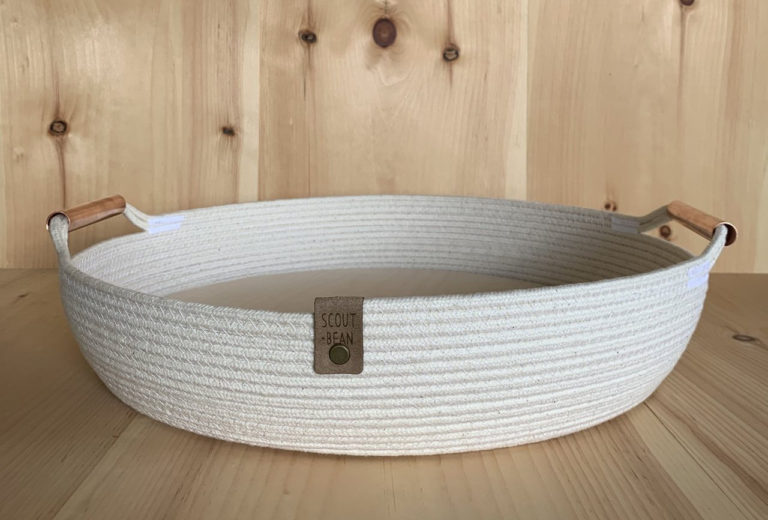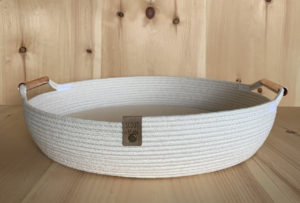 Scout + Bean: Lauren Beveridge of Scout + Bean produces handcrafted rope bowls and baskets from her in-home studio in Lincolnville, Maine. Although she learned to knit and sew as a child, she first started working with cotton rope about three years ago and became inspired by turning this functional product into useful and beautiful pieces. Lauren dyes and sews all of the rope, tags the finished product, and ships everything herself.
Check out Scout + Bean's full collection of items in Archipelago here.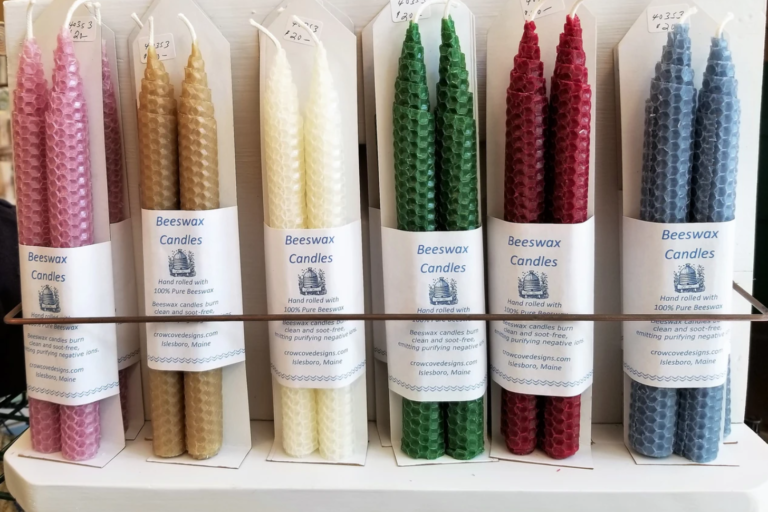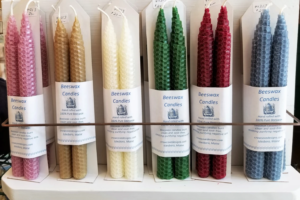 Crow Cove Designs: Interested in adding a little ambiance to your family table? These hand-rolled beeswax candles from Crow Cove Designs on Islesboro are made in the traditional honeycomb pattern and burn clean and soot-free. Available in seven different colors.
To check out some of the additional artists and makers being featured by Luke's this week, visit their blog here.
---
(*Note: We suggest you get your online orders in no later than Wednesday, December 15th for timely holiday delivery.)
If you missed the first two installments of "A Few of Our Favorite Things," visit our blog to read more.